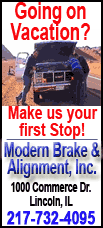 The investments will take place over three years beginning in 2012 and raise Coca-Cola's total investment in China between 2009 and 2014 to $7 billion, the company said.
Global food brands are investing heavily in China, looking to a relatively healthy economy that expanded by 9.5 percent in the quarter ending in June to drive sales amid global uncertainty.
"China is one of our most important growth markets," said Coca-Cola chairman and CEO Muhtar Kent in a statement announcing the plans.
Chinese retail spending in June rose 17.7 percent over a year earlier, according to the government.
In July, Nestle SA announced the purchase of a 60 percent stake in candy maker Hsu Fu Chi for $1.7 billion. Earlier this year, Nestle also bought a controlling stake in Chinese food processor Yinlu Foods Group.
Restaurant chains such as McDonald's Corp. and Yum Brands Inc.'s Pizza Hut and KFC also are expanding.