Investors are worried about both the debt situation in both the U.S. and Europe and the pace of the global economic recovery following a run of weak economic data.
Thursday's news did little to alleviate those concerns.
"Equities are sitting broadly lower .... as market participants worry about the global economic outlook," said Ben Critchley, a sales trader at IG Index.
In Japan, the finance ministry said July exports fell 3.3 percent from a year earlier to 5.78 trillion yen ($75.6 billion) as a result of the strong yen and the ongoing impact of the March 11 earthquake and tsunami.
In Britain, official statisticians reported that retail sales rose by only 0.2 percent in July from the month before. That was down on June's equivalent rate of 0.8 percent and below market expectations for a 0.4 percent rise -- in another sign that the British economic recovery is running out of steam.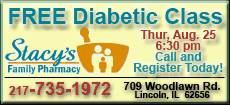 Later in the day, investors will turn their attention to the U.S. Labor Department's weekly claims for unemployment benefits. High unemployment is a major reason why growth in the U.S. has stalled and jobs data is carefully monitored for any changes. Monthly inflation data, a manufacturing survey from the Federal Reserve Bank of Philadelphia and existing home sales figures were also being released.
With little incentive to buy, the retreat in Asia carried through into the European session and is clouding expectations over the U.S. open later.
Britain's FTSE 100 lost 1.7 percent to 5,242 while Germany's DAX fell 2.8 percent to 5,852.32. France's CAC-40 was down 2.1 percent to 3,189.
Wall Street was poised for a similarly downbeat session -- Dow futures were down 1.1 percent at 11,260 while the broader Standard & Poor's 500 futures fell 1.4 percent 1,173.
Investors are also keeping a close watch on developments on Europe after a meeting this week between French President Nicolas Sarkozy and German Chancellor Angela Merkel did little to assuage concerns that Europe is managing its debt crisis, which has already led to bailouts for Greece, Ireland and Portugal.