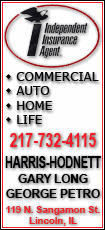 The Office for National Statistics said retail sales rose by only 0.2 percent in July from the month before. That was down on June's equivalent rate of 0.8 percent and below market expectations for a 0.4 percent rise.
Household goods stores, clothing and footwear shops, and non-store retailing, which includes Internet and mail order sales, all suffered as cash-strapped consumers capped their spending.
The retail sector has suffered as household budgets have been squeezed by muted wage growth and high inflation, which was 4.4 percent in July, more than double the Bank of England's target of 2 percent.
The figures add to the weight of evidence showing that the British economy, the world's sixth largest, is barely growing. On Wednesday, minutes to the last rate-setting meeting at the Bank of England indicated rising concerns over the recovery, while separate figures showed a surprise increase in unemployment.
"With consumer spending accounting for around two-thirds of the economy, the weak retail sales data suggest that economic growth remained very subdued at the start of the third quarter and highlight how close the U.K. economy is to sliding back into recession," said Chris Williamson, chief economist at financial information group Markit.