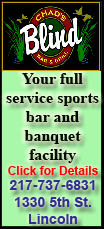 Mark Ndesandjo works as a consultant in the southern Chinese city of Shenzhen, while also writing and engaging in charity projects. He made an appearance at Shanghai's annual fair on Wednesday, signing the Chinese edition of his book, organizer Guo Jingyang said.
The diary-form novel tells the story of an abusive parent, patterned on his and Obama's Kenyan father.
Ndesandjo's mother and the senior Obama's third wife, Ruth Nidesand, was an American. She eventually divorced the senior Obama, who died in a car accident in 1982 at age 46.
Ndesandjo, who is an American citizen, spent most of his childhood in Kenya before moving to the U.S. to attend college and work in telecommunications and marketing.
He moved to the booming city of Shenzhen, near Hong Kong, in 2001. He has mostly shunned publicity.
In Obama's own best-selling memoir, "Dreams From My Father," the president wrote about his fatherless upbringing and search for identity.