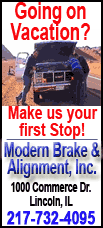 Telecom, a sponsor of New Zealand's All Blacks rugby team, announced Thursday it was nixing a campaign that urged supporters to abstain from sex during the tournament as a way to show support for their team.
The campaign was supposed to be a humorous take on the notion that some athletes remain chaste before games to improve performance -- but it quickly drew scorn.
Earlier this week, organizers canned a plan to have bikini-clad models on motorbikes drive 1,000 sheep through downtown Auckland following an outcry from animal rights groups.
Twenty national teams will compete for the title of world champions when the rugby tournament begins next month.