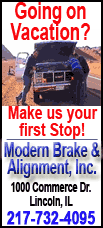 The Site Monitoring Service, a private intelligence organization that watches online activity, said Wednesday that the threat was posted a day earlier on the Shumuka al-Islam forum, a popular Internet destination for radical Muslims.
The contributor, who identified himself as Umar al-Basrawi, was reacting to what he said Letterman did after the U.S. military announced on June 5 that a drone strike in Pakistan had killed al-Qaida leader Ilyas Kashmiri.
Al-Basrawi wrote that Letterman had made reference to both Osama bin Laden and Kashmiri and said that Letterman had "put his hand on his neck and demonstrated the way of slaughter."
"Is there not among you a Sayyid Nosair al-Mairi ... to cut the tongue of this lowly Jew and shut it forever?" Al-Basrawi wrote, referring to El Sayyid Nosair, who was convicted of the 1990 killing of Jewish Defense League founder Meir Kahane. Letterman is not Jewish.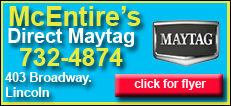 Al-Basrawi, which is likely to be an alias, has made some 1,200 postings to the Muslim website, said Adam Raisman, an analyst for the Site Monitoring Service. The private firm, part of the Site Intelligence Group, provides information to government and commercial clients on what jihadists are saying on the Internet and traditional media. Raisman said the online forum is often used by al-Qaida.
Muslim extremist groups in the past few months have increased calls for people to take violent action against certain targets in the West, he said.
"The concern is that there is someone who will read it, agree with it and say, 'I want to be the Sayyid Nosair of 2011 and kill David Letterman,'" Raisman said.