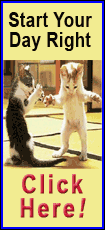 A new book by a Paris-based American historian suggests Chanel not only had a wartime affair with a German aristocrat and spy, but that she herself was also an agent of Germany's Abwehr military intelligence organization and a rabid anti-Semite.
Doubts about Chanel's loyalties during World War II have long festered, but "Sleeping with the Enemy: Coco Chanel's Secret War" goes well beyond those previous allegations, citing as evidence documents culled from archives around the world.
The book, published in the U.S. on Tuesday by Knopf, has ruffled feathers in France, where the luxury industry is a pillar of the economy and Chanel is widely regarded as the crowning jewel.
The House of Chanel was quick to react, saying in a statement that "more than 57 books have been written about Gabrielle Chanel. ... We would encourage you to consult some of the more serious ones."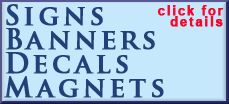 Hal Vaughan, an 84-year-old World War II veteran and longtime journalist who previously wrote two other history books, insists that he is serious. "Sleeping with the Enemy" is the fruit of more than four years of intense labor born out of an accidental find in France's national police archive, he said.
"I was looking for something else and I come across this document saying 'Chanel is a Nazi agent, her number is blah, blah, blah and her pseudonym is Westminster,'" Vaughan told The Associated Press. "I look at this again and I say, 'What the hell is this?' I couldn't believe my eyes!
"Then I really started hunting through all of the archives, in the United States, in London, in Berlin and in Rome and I come across not one, but 20, 30, 40 absolutely solid archival materials on Chanel and her lover, Baron Hans Gunther von Dincklage, who was a professional Abwehr spy," Vaughan said.
Born in 1883 in a hospice for the poor in France's western Pays de la Loire region, Gabrielle Chanel had remade herself into the famed couturiere and proudly independent Coco Chanel by the outbreak of World War II. During the conflict, she holed up with von Dincklage -- a dashing German officer 12 years her junior who was one in her long string of lovers -- in Paris' Ritz Hotel, which was then under Nazi control.
The book alleges that in 1940, Chanel was recruited into the Abwehr -- her nom de guerre borrowed from another of her lovers, the Duke of Westminster. A year later, she traveled to Spain on a spy mission -- on condition that the Nazis release her nephew from a military internment camp -- and later went to Berlin on the orders of a top SS general, the book says.
It also suggests that Chanel's alleged anti-Semitism pushed her to try to capitalize on laws allowing for the expropriation of Jewish property to wrest control of the Chanel perfume lines from the Wertheimer brothers, a Jewish family who'd helped make her Chanel No. 5 a worldwide best-seller.
The Chanel statement refuted the claim, although it added that company officials have yet to read the book and had only seen media excerpts.