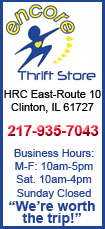 The Theatre Development Fund, a nonprofit organization focused on providing access to live theater, announced Thursday it will present an autism friendly performance on Broadway when it offers a special showing of "The Lion King."
The Oct. 2 matinee of the long-running musical will be slightly altered to make those with autism more comfortable, including cutting jarring sounds and strobe lights.
There will be three quiet areas inside the Minskoff Theatre with beanbag chairs and coloring books for those who feel overwhelmed. Autism experts will be on hand to help
Autism strikes one in 100 children, according to U.S. government estimates.
___
Online: