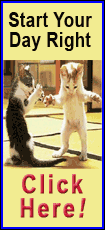 The pill called Zelboraf, made by Roche, is the first treatment for melanoma that targets a specific gene found in skin-cancer tumors. The FDA said Wednesday it also approved a test to screen patients for the mutation.
Melanoma is the fastest-growing form of cancer in terms of new diagnoses. Researchers attribute the acceleration to longer life expectancies among the elderly and increased indoor tanning by the young.
About 68,000 people in the U.S. were diagnosed last year and 8,700 died, according to the American Cancer Society.
Melanoma has long been considered one of the toughest cancers to treat, with few drug options. In March the FDA approved a Bristol-Myers Squibb drug that was the first drug shown to prolong survival in patients with advanced skin cancer.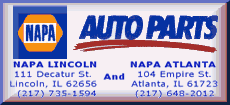 Zelboraf will provide a second option for melanoma patients with a mutated form of a protein called BRAF that helps with cell growth when working normally. Zelboraf works by blocking the mutated form of the protein, slowing tumor growth.
The FDA approved the drug based on a 675-patient study in which patients received either Zelboraf or a chemotherapy drug. The study is ongoing, but 77 percent of people on Zelboraf are still alive, compared with 64 percent of those taking the older drug, according to the FDA.
Despite the higher survival rate, melanoma adapts quickly, and patients on Zelboraf saw their tumors resume growth after seven months on the drug, on average. The study hasn't yet established a comparison for survival time between the two drugs.
A six-month course of Zelboraf will cost about $56,400.
Side effects with the drug included skin rashes, joint pain, fatigue, diarrhea and hair loss. About 26 percent of patients developed a less serious form of skin cancer.