Calif. mayor not resigning after homeless death

Send a link to a friend

[August 18, 2011] FULLERTON, Calif. (AP) -- The mayor of a California city where residents are outraged over the death of a mentally ill homeless man following a police confrontation said Wednesday he won't step down.
Mayor F. Richard Jones considered resigning after a heated city council meeting Tuesday night in which residents urged him to leave over the death of 37-year-old Kelly Thomas, Fullerton city spokeswoman Sylvia Palmer said.
Police were trying to arrest Thomas last month during a probe of car break-ins at a transit hub.
Palmer said the mayor told reporters that "we've still got a lot of work to do." Jones met with Thomas' father on Wednesday, she said.
Ron Thomas, Kelly's father, said it was a very good, and friendly, two-hour meeting. Thomas -- who has filed a legal claim against the city alleging civil rights violations, conspiracy and negligence -- said he wanted the mayor to quit over what he felt was a lack of leadership and said Jones told him he was ready to resign.
"He doesn't know quite how to do it because he doesn't want to go out like this," Thomas told The Associated Press. "He's 78, and he can't take any more of this."
Jones said in a statement that he has no plans to resign.
"There is much work left to be done in our great city," the statement said.
The community uproar over Thomas' death has grown as the six officers involved in the clash were put on paid administrative leave. Amid the outcry, the district attorney's office and FBI have opened investigations into the incident, and the city's police chief has taken medical leave.
A group of residents has submitted paperwork to try to recall three of the city's five councilmembers, including Jones, a retired surgeon who angered many when he said he had seen injuries worse than those suffered by Thomas during the Vietnam War.
On Tuesday night, the City Council voted to sign two contracts with a law enforcement consultant to investigate Thomas' death and conduct a top-to-bottom review of department policies and procedures.
The consultant, Michael Gennaco, specializes in examining law enforcement agencies and is chief attorney for the Los Angeles County Office of Independent Review, a civilian oversight body that monitors that county's sheriff's department.
Police said Kelly Thomas ran when officers tried to search his bag and they struggled to arrest him on suspicion of possession of stolen goods. Video from a bystander's cellphone taken from a distance showed parts of the confrontation, including a snippet in which he can be heard screaming for his father.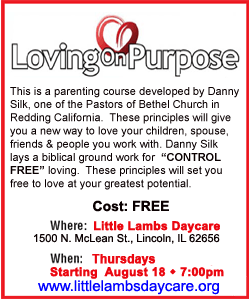 Surveillance video aboard a bus showed agitated passengers saying officers beat and repeatedly used a stun gun on him.

Thomas, who suffered from schizophrenia, was hospitalized after the July 5 confrontation. He suffered severe head and neck injuries and was taken off life support several days later.

An autopsy initially failed to determine the cause of death pending further tests.

The city's police department also faces another review, this one internally, of a separate incident in October with claims of perjury by an officer.

A lawyer said police knocked over his client's camera as he was recording his friend's arrest. A second man picked up the camera and continued recording, said attorney David Borsari, and the footage contradicted an officer's allegation that his client, 35-year-old Veth Mam, jumped on another officer's back and choked him.

The video showed Mam being wrestled to the ground by officers and arrested.

An Orange County jury acquitted Mam of assault, battery and resisting arrest on July 7. Sgt. Andrew Goodrich, a police spokesman, said the acting police chief, Kevin Hamilton, ordered the review after an attorney accused the officer of lying.

"Hamilton started looking into matter and his initial assessment was it appeared we arrested the wrong man that night," Goodrich said.

He said the video showed another man grabbing the officer from behind before being thrown to the side. He said the internal review will determine whether the officer lied or was mistaken in identifying Mam as the attacker.
Copyright 2011 The Associated Press. All rights reserved. This material may not be published, broadcast, rewritten or redistributed.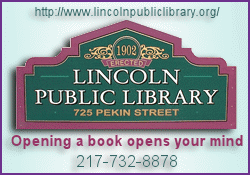 ---
News | Sports | Business | Rural Review | Teaching & Learning | Home and Family | Tourism | Obituaries
Community | Perspectives | Law & Courts | Leisure Time | Spiritual Life | Health & Fitness | Teen Scene
Calendar | Letters to the Editor