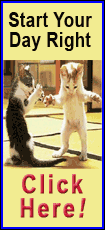 An Associated Press analysis of campaign fundraising found that Democrats who are trying to regain control of the House next fall have raked in more than $15 million from political action committees this year, raising money from special interests even as Obama, the Democratic standard bearer, promotes his ban on such funds.
More than $1 million of that money flowed to the re-election committees of House Minority Leader Nancy Pelosi, D-Calif., Minority Whip Steny Hoyer, D-Md., and the Democratic National Committee chairwoman, Rep. Debbie Wasserman Schultz, D-Fla.
Democratic leaders gloss over all that when they pressure the GOP presidential candidates to disclose their top donors, and even go so far as to trumpet the fact that Obama's campaign and the DNC don't take money from registered federal lobbyists and political action committees.
"The refusal to accept donations from federal lobbyists and PACs is critical to limiting the influence of special interests in the political process," Wasserman Schultz said in a recent conference call with reporters. "Unfortunately, every single Republican candidate for president today happily accepts donations from lobbyists and PACs."
Yet the checks still flowed to congressional Democrats, AP's analysis found, at roughly the same pace as they did in the last election cycle two years ago. And dozens of House Democrats even raised more interest-group money than they did during first six months in 2009, the most recent comparable period, when adjusted for inflation.
"Democrats have broadly supported campaign finance reform and disclosure for outside groups, while Republicans continue to oppose them," DNC spokesman Alec Gerlach said in statement responding to the AP's questions. "The DNC has refused PAC and lobbyist money since President Obama was elected, and Wasserman Schultz has refused it as well since she was elected DNC chair" in May.
The AP's analysis, drawing upon campaign records from the Federal Election Commission, found donations to House Democrats this year included big checks from unions, sugar producers and defense contractors -- all PACs that filed notices with the FEC stating they were active in lobbying.
Indeed, it's a bipartisan money game, with top Republicans also cashing checks from special interests in 2011. House Speaker John Boehner, R-Ohio, has pulled in more than $500,000 from PACs since Jan. 1, as has his deputy, Majority Leader Eric Cantor, R-Va.
But Democrats have been on the offensive across the country, criticizing streams of cash flowing into federal elections following the 2010 Supreme Court ruling that lifted a ban on corporate donations in political campaigns.
"There is an army of lobbyists and lawyers right now working to water down the protections and the reforms that we passed," Obama said July 18 in White House Rose Garden, announcing the head of a new consumer-protection bureau.
Sheila Krumholz, president of the watchdog group Center for Responsive Politics, said: "It's easy for presidential candidates to reject PAC contributions because they make up such minuscule portions of what the candidates need to raise. They can reject PAC money and take the high road all the way to the bank."