Deaths in Syria despite assurances by Assad

Send a link to a friend

[August 18, 2011] BEIRUT (AP) -- Syrian President Bashar Assad told the United Nations chief that military operations in his country have ended, even as activists reported more bloodshed overnight and a high-level U.N. human rights team said Thursday the crackdown "may amount to crimes against humanity."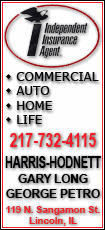 In a report released in Geneva, the U.N. team said the violence in Syria should be referred to the International Criminal Court. Crimes against humanity are considered the most serious of all international human rights violations after genocide.
"The mission found a pattern of human rights violations that constitutes widespread or systematic attacks against the civilian population, which may amount to crimes against humanity," the U.N. investigators said in their 22-page report.
Much of Syrian was quiet after sunrise Thursday, although activists reported intense shooting around noon in the flashpoint city of Latakia. On Wednesday, security forces killed 18 people across the country, activists said.
Assad is coming under mounting criticism for his crackdown on a 5-month-old uprising. Human rights groups and witnesses accuse Syrian troops of firing on largely unarmed protesters and say more than 1,800 civilians have been killed since mid-March.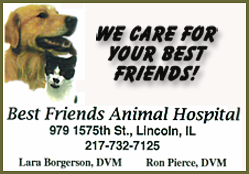 In Washington, U.S. officials said the Obama administration is ready to make an explicit call for Assad to leave power. The timing is still in flux but preparations are in place for the White House to issue a statement Thursday demanding that Assad step down, the officials said. This would be accompanied by an announcement of new sanctions on the Assad regime and followed by an on-camera appearance by Secretary of State Hillary Rodham Clinton to reinforce the U.S. position, the officials said.
The officials spoke on condition of anonymity because they were not authorized to discuss the matter.
Assad has unleashed tanks and ground troops in an attempt to retake control in rebellious areas. The military assault has escalated dramatically since the start of the holy month of Ramadan in August, killing hundreds and detaining thousands.
In New York, U.N. Secretary-General Ban Ki-moon spoke to Assad demanding the immediate end of all military operations and mass arrests, according to a statement issued late Wednesday by the U.N.
In response, Assad said that military and police operations had stopped, the statement said.
"We hope the news is true," said Syria-based rights activist Muhannad al-Hassani, who heads the Syrian Organization for Human Rights, when asked about Assad's comment. "The situation is still difficult."
Meanwhile, Switzerland said Thursday it has recalled its ambassador to Syria, saying it wants to send a strong signal to Damascus to end the crackdown on anti-government protesters.
The Swiss Foreign Ministry said the decision was made "because Switzerland cannot tolerate the systematic human rights violations" by Syrian security forces against civilians.
It said the Swiss ambassador to Syria was being recalled for consultations but the action is not "a rupture of diplomatic relations" and the Swiss embassy in Damascus remains fully operational.
The London-based Syrian Observatory for Human Rights and the Local Coordination Committees, a group that documents anti-regime protests, said security forces killed nine people Wednesday night in the central city of Homs, after many Muslims attended a special prayers during the Muslim holy month of Ramadan.
Al-Hassani said that Assad's crackdown also killed nine people elsewhere Wednesday, bringing the nationwide toll together with the Homs killings to 18.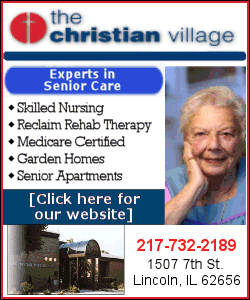 Rami Abdul-Rahman, who heads the observatory, said most areas of Syria were quiet Thursday except for shooting in the coastal city of Latakia's al-Ramel neighborhood. The city endured a four-day military assault starting Saturday that killed at least 37 people and forced thousands to flee their homes.

A Homs-based activist told The Associated Press that there was intense shooting all night until sunrise Thursday. He added that in addition to the heavy machine gun fire, at least two explosions were heard.

"We didn't sleep last night. The president said operations ended while about 20 people were killed yesterday," said the resident, speaking on condition of anonymity for fear of government reprisals. "Forces stormed neighborhoods and detained dozens."

The activist added that several people were wounded Wednesday when security forces opened fire at the Fatima mosque in Homs' western suburb of Waer as it was packed with worshippers.

The government insists its crackdown is aimed at rooting out terrorists fomenting unrest in the country. In comments carried on the state-run news agency Wednesday, Assad appeared to lash out at the international reproach, saying his country will not give up its "dignity and sovereignty."

The state-run news agency, SANA, which often carries reports backing up Assad's claims that criminals and thugs are behind the unrest, gave a different account of the violence at Fatima mosque. The report said four gunmen stole cellular telephones at an Internet cafe. The owner of the cafe then fled to the mosque as gunmen chased after him, opening fire inside and wounding six worshippers, SANA said.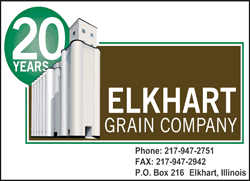 With tension rising, the United Nations said it has temporarily withdrawn about two dozen "nonessential" international staff from Syria because of security concerns. U.N. deputy spokesman Farhan Haq said Wednesday that some family members of U.N. staff have been relocated to other countries.

Also Wednesday, Turkey's Prime Minister Recep Tayyip Erdogan compared Assad to Libya's Moammar Gadhafi. "We made our calls (to Gadhafi) but unfortunately we got no result," Erdogan said. "The same thing is happening with Syria at the moment."

Turkey, a neighbor and former close ally of Syria, has been increasingly frustrated with Damascus' crackdown. But Turkey, Syria's most important trade partner, has not joined the U.S. and Europe in imposing sanctions.
[Associated Press; By BASSEM MROUE]
Bassem Mroue can be reached at http://twitter.com/bmroue.
Copyright 2011 The Associated Press. All rights reserved. This material may not be published, broadcast, rewritten or redistributed.


---
News | Sports | Business | Rural Review | Teaching & Learning | Home and Family | Tourism | Obituaries
Community | Perspectives | Law & Courts | Leisure Time | Spiritual Life | Health & Fitness | Teen Scene
Calendar | Letters to the Editor