Today's highlight in history:
On Aug. 17, 1807, Robert Fulton's North River Steamboat began heading up the Hudson River on its successful round trip between New York and Albany. (Contrary to popular belief, the vessel was not called the "Clermont.")
On this date:
In 1863, Federal batteries and ships began bombarding Fort Sumter in Charleston harbor during the Civil War, but the Confederates managed to hold on despite several days of pounding.
In 1915, a mob in Cobb County, Ga., lynched Jewish businessman Leo Frank, whose death sentence for the murder of 13-year-old Mary Phagan had been commuted to life imprisonment. (Frank, who'd maintained his innocence, was pardoned by the state of Georgia in 1986.)
In 1942, during World War II, U.S. 8th Air Force bombers attacked Rouen, France.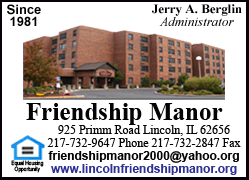 In 1943, the Allied conquest of Sicily was completed as U.S. and British forces entered Messina.
In 1960, the newly renamed Beatles (formerly the Silver Beetles) began their first gig in Hamburg, West Germany, at the Indra Club. The West African country of Gabon became independent of France.
In 1961, the United States and 19 Latin American countries signed the Charter of Punta del Este in Uruguay, creating the Alliance for Progress aimed at promoting economic growth and social justice.
In 1969, Hurricane Camille slammed into the Mississippi coast as a Category 5 storm that was blamed for 256 U.S. deaths, three in Cuba.
In 1978, the first successful trans-Atlantic balloon flight ended as Maxie Anderson, Ben Abruzzo and Larry Newman landed their Double Eagle II outside Paris.
In 1985, more than 1,400 meatpackers walked off the job at the Geo. A. Hormel and Co.'s main plant in Austin, Minn., in a bitter strike that lasted just over a year.
In 1987, Rudolf Hess, the last member of Adolf Hitler's inner circle, died at Spandau Prison at age 93, an apparent suicide.
Ten years ago: Millionaire Steve Fossett's fifth attempt to fly solo around the world ended in Brazil after his helium balloon ran into bad weather.