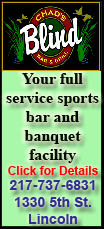 Woods missed the cut at the PGA Championship -- only his second tournament in four months -- and failed to qualify for the FedEx Cup playoffs. That makes him ineligible for any PGA Tour event until the first week of October. Couples is to make his two captain's picks on Sept. 26, the day after the Tour Championship.
"He can't just show up the week before in Australia," Couples said Wednesday at the Senior Players Championship. "I have made it clear that whoever I picked will be playing the Australian tournament the week before. But I need him to play more than just there. There's quite a few tournaments after the Tour Championship."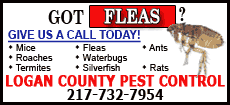 Woods already has a contract to play in the Australian Open in Sydney. The Presidents Cup is the week after, on Nov. 17-20, at Royal Melbourne. Woods has played every Presidents Cup since he first became eligible for them in 1998.
Couples and Woods are longtime friends, and when Couples agreed to return as captain, he jokingly sent Woods a text message telling him to play well so the captain wouldn't have to waste a pick on him.
Turns out it was no joke. Because of injuries to his left leg, Woods went from the Masters on April 10 to the Bridgestone Invitational on Aug. 7 without completing a tournament. Then came the final major, where he missed the cut by six shots and finished out of the top 100 for the first time in a major.
"I really want him on the team based on my opinion that he's been the best player for 10 straight years," Couples said. "I don't think you can push him down because he's not playing maybe as well as 20 other guys that could be picked. A couple of times I've been picked for a Presidents Cup or a Ryder Cup, and sometimes that's just the way it falls."
Couples said he has talked to Woods' agent, Mark Steinberg, about playing more events and "we're going to figure out a way that we can get this done."
After his press conference, Couples told Golf Digest for a story on its website, "From what I see, he's looking to turn it around quicker, but not playing much golf. He may read that and say, 'Screw him.' I mean he's my favorite player. But to get better, you gotta play."
Woods said upon leaving the PGA Championship that he has plenty of time to work on his game, but he did not rule out playing more.
Couples pointed to Luke Donald and Dustin Johnson, who play about two dozen times a year, and are getting better.
"I just don't know how he can sit there and think his game is going to improve," Couples said of Woods.