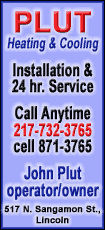 Carmona allowed four hits over 8 1-3 innings and the Indians beat the White Sox 4-1 on Wednesday night. The win kept Chicago from passing the Indians and moving into second in the AL Central.
"I thought Fausto was magnificent," Indians manager Manny Acta said. "He had a good power sinker working for him. Fifteen groundouts and just a fantastic job by him on the mound."
The Indians had 12 hits against White Sox starter Mark Buehrle (10-6), the most he has allowed this season. Buehrle had his streak of consecutive starts allowing three runs or less snapped at 18 games, allowing four runs in 7 1-3 innings.
"I was on a pretty good roll," Buehrle said. "But everything has to come to an end sometime."
Shin-soo Choo had three hits and drove in a run for the Indians, while Carlos Santana singled, doubled and scored a run. Choo is hitting .424 (14 for 33) lifetime against Buehrle.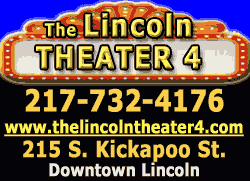 "We were 3 for 8 with runners in scoring position and we were just glad that we were able to get those clutch hits," Acta said. "That was enough for Fausto the way he was throwing the ball."
Alexei Ramirez homered for the White Sox. Chicago's Gordon Beckham grounded out with two runners on to end the game.
The Indians moved within two games of first-place Detroit, which lost 6-5 to Minnesota. Chicago remained 3 1/2 games behind the Tigers.
The Indians won for just the second time in nine games against the White Sox this season.
"We battled Buehrle the whole night and fortunately we got those clutch hits," Acta said.
Chris Perez got the last two outs for his 26th save.
"At this time we're just trying to get wins," Perez said. "We're trying to keep the mindset that we really don't care what happened yesterday, we're looking at today's game.
"Buehrle's had our number for a couple years since I've been here and he's been on a pretty good roll since the All-Star break so we knew we'd be in for a little battle. Fausto pitched a hell of a game for us, especially when we needed it short in the bullpen like we were tonight."
Carmona didn't fare as well against the White Sox earlier this season, allowing 18 earned runs over eight innings in two earlier starts.
"As soon as I got up today I didn't think about what happened in the past," Carmona said through an interpreter. "I didn't think about who I was going to face, I just knew I'd go out there and do my job."
On Wednesday, he resembled the pitcher who had won all seven of his career starts against the White Sox coming into this year.
"(Carmona) was outstanding today," White Sox manager Ozzie Guillen said. "He threw the ball pretty well. His sinker was good. This kid's got good enough stuff when he's on, it's hard to get good at-bats against him."
Carmona's outing was a godsend for Cleveland, which had eight relievers throw 8 2-3 innings in Tuesday's 8-7, 14-inning loss.
"It was very important, especially given that the bullpen needed rest," Carmona said. "(I) was just pitching (my) game and how long it took, it didn't matter."
Carmona retired 11 straight hitters until Adam Dunn singled to left against an exaggerated shift with one out in the seventh. Beckham walked after Dunn's hit to give Chicago two baserunners for just the second time in the game. Carmona got Brent Morel to hit into an inning-ending double play.
Carmona was pulled after walking Carlos Quentin with one out in the ninth and matched his season high with 118 pitches.