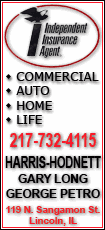 The measure would create six new casinos and allow slot machines at horse-racing tracks statewide, including the racetrack at the state fairgrounds in Springfield.

Legislative leaders have not sent the casino plan to the governor, who renewed his opposition Tuesday. The governor and Aaron Jaffe, Illinois Gaming Board chairman, have said the proposal lacks oversight of new casinos. Quinn also has called the legislation "top-heavy," but he has not elaborated further on his opposition.

"It's great for gamblers and for gambling interests," said Quinn. "But it's not, in my opinion, strong enough when it comes to protecting the public."

Tony Somone, executive director of the Illinois Harness Horsemen's Association, which represents and lobbies for Illinois' horse-racing industry, said that with thousands of visitors and hundreds of horsemen walking the fairgrounds, he may never have a better chance to convince the governor.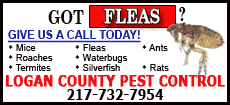 "What you have here at the state fairgrounds is the bread and butter of the horse-racing industry," Somone added.
He said the state fair shows the reach of horse-racing's impact on the economy.
"You have all of these ancillary jobs that we've been talking about for years," Somone said. Those jobs range from blacksmiths to hired hands who shovel feed and manure.
State Rep. Raymond Poe, R-Springfield, who represents the area around the fairgrounds, said that in addition to the jobs, he wants Quinn to see "how important, with these (big) crowds, that the Illinois State Fair is."
Poe added that half of the money generated by any new gambling at the fairgrounds would go toward maintaining the taxpayer-funded fairgrounds. He specifically referred to the missing shingles on the buildings as an example of the needed repairs and upkeep to the fairgrounds.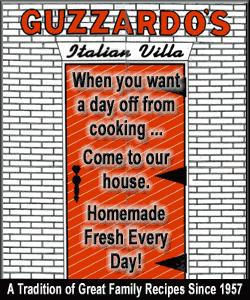 State Rep. Rich Brauer, R-Petersburg, who was at the fair Tuesday, said Quinn may need to support bringing slot machines to fairgrounds.
"There's a unique opportunity for tourism in Chicago. And if he doesn't pass a part of it down here with the state fair, chances are he's not going to have the southern Republican votes to pass" the one casino in Chicago, said Brauer.
But politics aside, some folks at the fair support slots. Leon Mason drove to Springfield from his home in Farmer City to bet on Tuesday's harness races. He said betting on the ponies is no different than betting on slots.
"I think it's wonderful," Mason said from his seat in the Grandstand. "All they'd have to do, in my estimation, would be to up the purses and the horses would be for it."
Quinn and his fellow Democrats will have their party's annual rally at the state fair on Wednesday.
A coalition of horsemen, racing supporters, agricultural groups and labor unions say they will try to make their presence known on the fairgrounds to change Quinn's mind.
[Illinois Statehouse News; By BENJAMIN YOUNT]