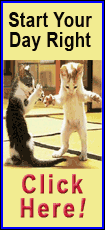 The League of Women Voters of Illinois, or LWVIL, a civic group that promotes political participation, filed the lawsuit in the U.S. District Court for the Northern District of Illinois in Chicago.
"The longstanding Illinois practice of assigning voters to districts based on their political views and voting histories violates the First Amendment (of the U.S. Constitution) rights of our members and others throughout Illinois," said Jan Dorner, LWVIL president, in a news release.
The lines of the legislative and congressional districts shifted this year to reflect population changes outlined by the 2010 census. Redistricting happens every decade, but this was the first time since Illinois adopted its current constitution in 1970 that one party controlled the process from start to finish.
The map was passed like any other piece of legislation, first gaining the approval of the General Assembly and then being signed by Gov. Pat Quinn in late May.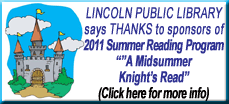 Democrats crafted the new legislative and congressional maps because they hold the governor's office and have majorities in the Illinois House and Senate. Several incumbent Republican state senators were placed in the same district as others, causing a few to contemplate retiring instead of running against fellow party members.
State Senate President Christine Radogno, R-Lemont, and House Minority Speaker Tom Cross, R-Oswego, jointly filed a lawsuit earlier this summer in the U.S. District Court in Chicago.
Their lawsuit contends blacks and Hispanics were not being given adequate input into how the new map was crafted, making the new map askew of the federal Voting Rights Act of 1965, which was meant to safeguard against discrimination of minorities.
The Illinois Constitution does not require public feedback for the redistricting process to move forward.
A cadre of Illinois Republican congressmen were in Springfield on Tuesday, some campaigning at the Illinois State Fair. Illinois has one less congressional seat under the new map because its population didn't grow as fast as other states. Because the Democrats drew the congressional map, a Republican seat is likely lost in Washington, D.C.
Along with their lawsuit, Illinois Republicans have submitted to the court newly drawn legislative and congressional maps that they deem fair and balanced.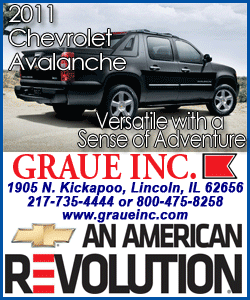 U.S. Rep. Aaron Schock, R-18th District, said the Democrats' map should be tossed out.
"My hope is that the court looks at that and says, 'This is a more fair and balanced map, and we're going to go with the alternative map that was submitted," Schock said.
U.S. Rep. Tim Johnson, is a Republican who represents the 15th District in east-central Illinois. He said he must campaign in his newly drawn district, which has shifted dramatically westward, even though he doesn't agree with how it was created.
"At the end of the day, I have to get into new areas that are going to be apparently part of a new district, so I can't sit idly by and wait for a court to make a decision," Johnson said.
Haley Morris, spokeswoman for the Democratic Congressional Campaign Committee, which is responsible for getting Democrats elected to Congress, called the Republicans' complaints a distraction.
"Clearly, Illinois Republicans care more about their own jobs than creating jobs for their constituents," Morris said.
U.S. Rep. John Shimkus, R-19th District, said he lost 60 percent of his current constituents in the remapping process. He added that he must move forward under the new political lines if he wants to make changes in Washington, D.C.
"I'll wait till the maps get resolved and decide what to do," he said.
[Illinois Statehouse News; By ANDREW THOMASON]