1st day of school safe driving reminders

Send a link to a friend
[August 18, 2011] You've seen them before, even though it's been a while -- standing around buildings, running across streets, streaming out of buses. Students will be arriving at the schools in the next few days, and it will make driving through your town a little different.
Here are a few guidelines to remember, and yes, they are the same ones we hear and read every year at this time, but there are lives at stake. When referring to a school day, Illinois Rules of the Road notes the hours of 7 a.m. to 4 p.m., the hours of the day when students are most likely to be present.
It is illegal to pass a school bus while the stop arm is extended and the red lights are flashing. Failure to stop can result in suspension of your driver's license or vehicle registration, and a $150 fine.

A driver must stop behind, or in the opposite lane facing the bus, when the red lights are flashing and the stop arm is extended -- because students are loading or unloading. Your signal to move is when the red lights stop flashing and the signal arm folds against the bus. Proceed slowly.

The speed limit in a school zone is 20 mph. If your speedometer is undependable, reduce speed to err on the side of caution.

Drivers must stop and yield at pedestrian crosswalks and at school crosswalks on school days when children are present. The consideration must be extended to children and adults.

Drivers must not use cellphones while passing through a school zone. Answer it later, call them back, but resist the urge to drive one-handed, to take your eyes off the road or to go off into another galaxy of conversation while you are driving.

Before you turn a corner near a school, check for students who may be on the sidewalk or along the road. Sometimes the shortest path home leads to straying from the designated walkway.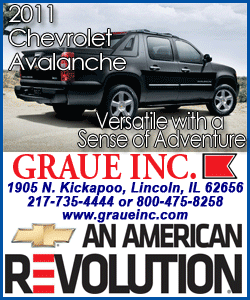 If you are impatient with slowing down and making frequent stops, find another route to your destination. Never assume children are aware of your presence or that they know what to do. Give them time to cross the street, pick up a dropped paper or adjust their book bag.
Crosswalks we have ignored for three months must be watched. Buses that spent the summer lined up in neat rows will be sharing the roadway. Traffic will be heavier, and especially at those times when the school day begins and ends. It is time to really pay attention.
[By MARLA BLAIR]