Central Illinois sees increase in tourism dollars in 2010
Logan County at $31.1 million, up 2.4%

Send a link to a friend
[August 18, 2011] CHICAGO -- The Illinois Department of Commerce and Economic Opportunity, Office of Tourism, recently released numbers that highlight the success the central Illinois tourism industry experienced in 2010. Visitors to the 12 central Illinois counties generated nearly $724.6 million in local economic impact. Statewide, Illinois' tourism industry generated $29.3 billion in revenue in 2010, an increase of more than $2.2 billion, as visitor spending continued to provide a strong economic impact for the state, supporting hundreds of thousands of jobs.
The U.S. Travel Association reported the following figures on the economic impact of tourism in central Illinois counties:
Cass -- $5.4 million, up 3.7 percent.

Christian -- $16.3 million, up 9.6 percent.

Greene -- $11.7 million, up 5.8 percent.

Logan -- $31.1 million, up 2.4 percent.

Macon -- $109.9 million, up 6.9 percent.

Macoupin -- $38.9 million, up 8.5 percent.

Menard -- $6.0 million, up 0.6 percent.

Montgomery -- $74.0 million, up 5.9 percent.

Morgan -- $39.0 million, up 4.4 percent.

Sangamon -- $355.0 million, up 3.2 percent.

Scott -- $3.7 million, up 5.4 percent.

Shelby -- $33.8 million, up 3.9 percent.
"Illinois' tourism industry showed positive gains in 2010, and we're continuing to see that momentum build in 2011. The economy is growing, people once again are traveling greater distances for vacation, and many of those people are choosing Illinois as their travel destination," said Warren Ribley, DCEO director.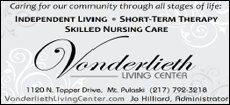 Illinois' 2010 tourism numbers continue to show strong economic impact in the state, generating billions of dollars in economic impact and supporting hundreds of thousands of jobs across the state. The economic impact of tourism in Illinois has grown by more than $3 billion during the past five years. Additionally, the travel industry generated 287,500 jobs in Illinois in 2010, directly and indirectly supporting one in 10 jobs in the state. On average, visitors spend nearly $80 million with Illinois businesses every day.
State and local tax revenues from tourism totaled more than $2 billion in 2010, an increase of $93.5 million. The total tourism tax revenue -- federal, state and local -- saves the average Illinois household more than $1,000 in taxes each year.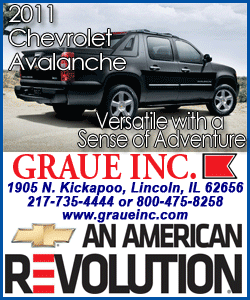 Illinois hosted nearly 84.7 million visitors in 2010, according to D.K. Shifflet & Associates. This is up 5 percent from 2009. Both business and leisure travel saw increases in visitor volume, with leisure travel up 6 percent and business travel up 2.5 percent. Overnight leisure travel to the state was up 13.8 percent, increasing market share by 11 percent in this category and ranking Illinois 10th in the U.S.
Illinois maintained its ranking as the seventh-most popular state for overseas visitors to the U.S. in 2010, hosting 1,186,000 such visitors, according to the U.S. Department of Commerce, Office of Tourism Industries. The city of Chicago, the 10th-most popular U.S. city for overseas visitors, hosted 1,134,000 international visitors in 2010, a 2 percent increase over 2009 arrivals.
"The Illinois tourism industry has come a long way this past year," said Jan Kostner, deputy director of the Illinois Office of Tourism. "Every single county in Illinois saw an increase in tourism expenditures from 2009 to 2010. People from all over the world are coming to vacation in Illinois and spending their tourism dollars here, further strengthening our economic recovery."
For additional information on one-of-a-kind attractions, events statewide and suggested getaways, visit the Illinois Office of Tourism website, www.enjoyillinois.com.
[Text from Illinois Department of Commerce and Economic Opportunity, Office of Tourism]