Weekend getaway at Lincoln Art & Balloon Festival

Send a link to a friend
[August 18, 2011] The Lincoln Art & Balloon Festival, which started as a humble art fair, has expanded over the past 38 years to include a juried art fair, craft fair, flea market, Kansas City Barbeque Society-sanctioned competition, the wine tasting event called The Art of Wine, and let's not forget the beautiful hot air balloons. On Aug. 26, 27 and 28, approximately 15,000 people, 30 balloonists, 50 flea marketers, 55 crafters and 80 artists will come and take in the attractions of this small historic city 30 miles north of Springfield along Interstate 55. The city is also located along the famous Route 66, which of course mandates that the event have a car show around the downtown square.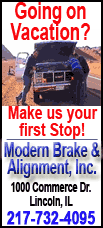 Historically, Lincoln (population 14,504) is the only town named for Abraham Lincoln prior to his becoming president. President Lincoln practiced law in Lincoln from 1847 to 1859, assisting with the platting of the town and also serving as counsel for the railroad, which led to the founding of the town. On Aug. 27, 1853, Lincoln was asked to participate in a naming ceremony in which he broke open a watermelon and then squeezed the juice onto the ground. Local residents take great pride in their historical beginnings, as can be seen in the beautiful, historical downtown square, brick streets and the chamber of commerce's famous "Melon Car."

As a weekend getaway, the annual Lincoln Art & Balloon Festival presents a perfect time to take in the city of Lincoln. For those trying to complete their "bucket list," you can register for a private balloon ride or buy tickets at the festival to go for a tethered balloon ride. The Fine Art Fair hosts a diverse group of artists, including glass, textiles, pottery, wood, folk art and much more.

New to this year's festival, the KCBS-sanctioned "Up in Smoke on the Square" barbecue competition will feature competitors from all over and is sure to be a tasty event. There is nothing like the sweet and spicy aroma of barbecue in the wind to make people's mouths water.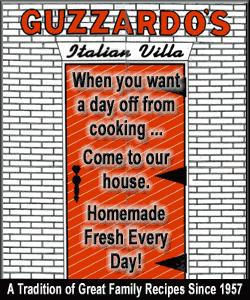 The festival will also feature carnival rides, a wonderful array of food venders, street entertainers and several bands performing throughout the weekend.
For more information about this event, visit the Lincoln/Logan County Chamber of Commerce's website at www.lincolnillinois.com or call 1-217-735-2385. For more information about Lincoln, you may also contact the county tourism bureau at 1-217-732-8687 or visit their website at www.tourlogancounty.com.
[Text from file received from the Lincoln/Logan County Chamber of Commerce]