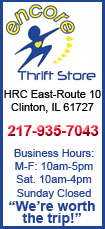 A cold front originating in southern Alberta will move across the northern Rockies and northern central Plains, triggering showers and thunderstorms over the central Plains and upper Midwest. Possible severe thunderstorms may pop up over the central Plains and extending to parts of the upper and mid-Mississippi valleys. Temperatures behind this front will be about 10 degrees cooler than normal.
To the east, the rotation of a low pressure system positioned over the eastern Great Lakes will push a frontal boundary extending into eastern Texas. Scattered light rain and rain showers are expected along this front, with slightly cooler temperatures. In addition, this system will also bring scattered showers to parts of the extreme Northeast.
To the south, high pressure sitting off the southeastern coast of Texas will continue to bring hot and humid weather to the southern Plains. Temperatures will reach to over 100 degrees, with heat indexes near 115. However, showers and thunderstorms will pop up over southern Florida due to the available moisture.
To the west, monsoonal flow will persist in the Southwest, triggering showers and thunderstorms across the Four Corners region. Meanwhile, the West Coast, northern Rockies and Intermountain West will continue to see sunny and dry weather, with morning low clouds and fog along the coasts.
Temperatures in the Lower 48 states Wednesday ranged from a morning low of 28 degrees at West Yellowstone, Mont., to a high of 106 degrees at Shreveport, La.