Chamber offers free parking and shuttle service for patrons of Lincoln Art & Balloon Festival

Send a link to a friend
[August 19, 2011] New this year, art and balloon fest organizers are offering free parking in the Burger King parking lot off Woodlawn Road. Exit 126 from Interstate 55 will lead right to the free "park 'n ride" service. The parking lot will be open all day Friday and Saturday. Shuttle service will run approximately every 15 minutes from Burger King to downtown, then to the Logan County Airport, for all the weekend activities. This is the ideal way to avoid all the waiting in traffic, paying parking fees and driving around downtown looking for parking spots.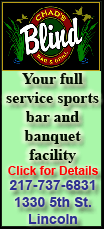 "This new addition to the festival has been a component that I have wanted to implement since my first year, but the logistics and financial burden has been an obstacle that has kept us from executing it at the level I felt would offer a benefit to patrons of the Lincoln Art & Balloon Festival," said Andi Hake, executive director of Lincoln/Logan County Chamber of Commerce. "This year we have been able to secure two sponsors to help offset the huge expense -- the Alley-Bi Saloon and Character Pub. In addition Jefferson Street Christian Church, St. Clara's Manor and Christian Village have donated the use of their buses and drivers to help transport visitors to the festival," she explained.
"Since there is a charge for parking at the Logan County Airport this year of $1 per car, we are recommending that our volunteers use this convenient service so they are not out money out of their pockets, nor will they have to fight traffic to report for their shifts," said Jennifer Lovett, festival coordinator.
The shuttle service is completely free, along with parking in the Burger King parking lot on Woodlawn Road. The schedule and route for the shuttles is:
Shuttles will pick up at the Burger King parking lot beginning at 3:30 p.m. on Friday and 12:30 p.m. on Saturday and continuing through 9:30 both nights.

Shuttles will travel to downtown Lincoln to drop off and pick up at the corner of Pulaski and Chicago streets until 9:45 p.m.

Shuttles will then travel to the Logan County Airport to drop off until 10 p.m. and will pick up until 11 p.m.

Pickups at the airport after 10 p.m. may be dropped off at Burger King or the downtown location until service is discontinued for the evening.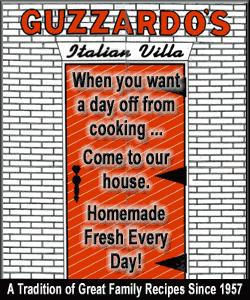 In addition to the free parking and shuttle service, the chamber is offering a free trolley service around downtown Lincoln on Saturday and Sunday. Open trolleys pulled by tractors will provide free transportation around downtown on Saturday beginning at 10 a.m. and running until 5 p.m. On Sunday, the trolley service will run from 10 a.m. to 4 p.m. The primary pickup for the trolley service will be on the corner of Pulaski and Chicago streets. All other drop-offs and pickups will be based on riders' needs.
[Text from file received from the Lincoln/Logan County Chamber of Commerce]