The U.S. Department of Agriculture rejected a waiver request that would have allowed the city to implement the plan, which would have barred food stamp recipients from using their benefits to buy sodas, teas, sports drinks and other sugar-sweetened drinks.
The ban would have applied to any sweetened beverage that contains more than 10 calories per 8 ounces.
Mayor Michael Bloomberg and Gov. David Paterson announced in October that they would seek a waiver from the USDA to start up a temporary program that would be evaluated before becoming permanent.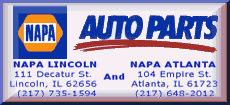 In a statement released Friday, Bloomberg said his administration was disappointed by the USDA's decision.
"We think our innovative pilot would have done more to protect people from the crippling effects of preventable illnesses like diabetes and obesity than anything being proposed anywhere else in this country -- and at little or no cost to taxpayers," he said.
While sharing the goal of reducing obesity, an official with the nation's food stamp program said in a letter Friday addressed to the state Office of Temporary and Disability Assistance that the USDA had concerns about the plan's "potential viability and effectiveness."