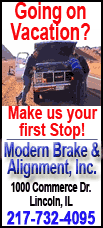 The drive will start with the annual Lincoln IGA food raffle. Tickets will be available at both Scully Park and at the children's tent at Latham Park. The price of a ticket to win $500 worth of IGA groceries is only $1, or six tickets for $5.

At both parks, individuals as well as businesses will also be able to reserve their spots at this year's big fundraiser for the United Way, scheduled for Oct. 15.

Called "Tailgating for our Community," the event is planned as a fun night of entertainment at the Lincoln Banquet Center, 201 Madigan Drive. Patrons will be able to enjoy stadium-style food and DJ music as well as other entertainment. There will be a 50-50 drawing, live and silent auctions, and much more. A cash bar will also be available. The event will begin at 6 p.m.
The price of an individual ticket is $25, which includes admission, free food and a "Tailgating" T-shirt.
For more information, call 217-737-2899 or email uwtailgating@gmail.com.
For details and a form you can fill out to order your tickets, you can also click on the "Tailgating for our Community" button on the right-hand side in every section of the LDN front page.
Space is limited so, make your reservations now.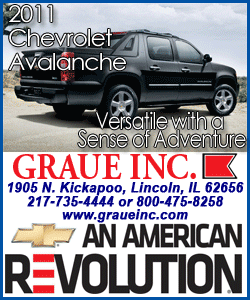 The goal for the United Way of Logan County for next year is $98,000.
This year United Way will give out over $85,000 to 13 different agencies in Logan County, thanks to the generous support of the community.
The United Way of Logan County is a not-for-profit organization with a volunteer board. All donations are tax-deductible.
[LDN]