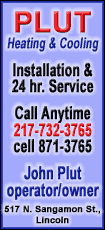 Patients with such neurological problems can have difficulty with bladder control, a problem currently managed with medication or by using a catheter to empty the bladder.
A Botox injection treats the problem by relaxing the bladder muscles and allowing more space for urine storage.
Botox is already approved for a half-dozen uses, most famously for removing wrinkles on the forehead, but also muscle spasms, migraine and eyelid twitching.
Botox works by blocking the connections between nerves and muscle, temporarily paralyzing the muscle. The drug is a purified form of botulinum, one of the most toxic substances in the world.