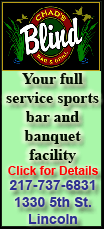 When the Railers open their season on Friday night against defending Class 4A state champion Rochester on Friday night at Handlin Field, they will also begin the Andy McDonald era.

McDonald is set to begin his first season as Lincoln's head coach, after serving as an assistant for the past four years under former coach Jared Shaner, who is now the head coach at Mount Vernon.

Even before his time as an assistant coach, McDonald was no stranger to the Lincoln football program. In a sense, it's actually in his blood.

McDonald is the son of former LCHS football coach and athletic director Gene McDonald, who helmed the Railers for 20 years in the 1960s and 1970s while compiling an 88-84 record with two playoff appearances.

Andy McDonald's sense of tradition doesn't end there. As a junior in high school, he was actually a key member of the 1984 playoff squad, spending time at middle linebacker and fullback.
When the Railer coach talks about Lincoln football being successful, his players know he's speaking from firsthand experience.
"I have great pride, as does my older brother (Rob), in Lincoln football," said McDonald when asked about his own personal experience's role in taking the head coaching position. "That's something I really have a passion for: getting Lincoln kids to have a greater pride in Lincoln football."
McDonald uses words like passion, pride, confidence and aggression frequently when speaking of his vision for the program.
He knows that nothing would do more to bring those values to life than a strong first season.
The building blocks, it turns out, are in place with 19 returning seniors.
Offensively, the Railers will benefit from continuity. McDonald has elected to retain the vast majority of Shaner's offensive philosophies, which will only benefit third-year starter James Leisinger at quarterback.
McDonald singled out Leisinger as the offense's catalyst.
"He knows the offense well, and he's such a competitor and a football player," said McDonald of his senior quarterback. "If he wasn't the quarterback, he'd start at many other positions and play them well. He's as physical, if not our most physical kid."
Aside from Leisinger, the Railers also return a stable of running backs who saw significant playing time last season in seniors Andy Krusz, Zac Schleder, Moses Rogers and Garrett Cooper, along with junior Anthony Cannon.
The Railers' biggest challenge on offense would appear to be replacing record-setting wide receiver Darvez Stancle, who was lost to graduation. Among the candidates to fill Stancle's shoes are Tate Gordon, Logan Armbruster, basketball convert Jordan Gesner and Brant Summers.
McDonald said the responsibility of assuming Stancle's production will not fall on the shoulders of just one receiver.
"Losing Darvez is big, but in high school football, you're replacing guys every year," said the coach. "Now, he was one of the best receivers that Lincoln's probably had in recent years. We don't have somebody to come in and fill his shoes alone. But, I think we've got a two or three guys to fill his shoes."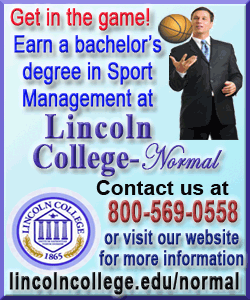 McDonald's biggest change in his first season will come on the defensive end, where he will switch the Railers from a 4-4 scheme to a 3-5 scheme.
Krusz, a linebacker, says the change will allow the Railers to be more aggressive.
"Our goal is to blitz one or two guys every time and get more pressure on the quarterback," said Krusz. "We want to keep the offense guessing of who's coming (on a blitz). Also, if they go empty in the backfield, it gives us an extra guy to drop back."
Defensively, in terms of personnel, the Railers will have to make up for the loss of Stephen Duncan, Tedarion Carter, Joseph Mangano and others.
Krusz figures to lead the linebacking crew, where Leisinger will also figure into the mix. On the defensive front, powerful tackle Sawyer Conrady will look to wreak havoc. Returners Rogers, Armbruster and junior Dane Eimer figure to play major roles in the secondary.
Overall, McDonald hopes to see a defensive that prides itself on "swarming to the ball."
"We need two, three or four guys making tackles on every play," said McDonald. "Not being blessed with the speed or quickness of the most of teams we play, we have to make up for that with being extremely aggressive and tough, swarming to the ball."
Just like every other program in the state, Lincoln will attempt to reach its potential. Perhaps with so many returners and a fresh approach from the head coaching position, this year could be the year the playoff drought ends.
It's a vision -- and in his case, an experience -- McDonald has shared with his players.
They've talked about the "what if" scenario.
"We've told the kids that, as a football program, that is not our No. 1 goal," said McDonald. "We're bigger than that, to put all the success or non-success on whether we get to the playoffs or not.
"Now obviously, I hope it's a motivating factor, to be able to do that. I've told them how, being able to be a part of a playoff team myself, how exciting it was and what a great event it was to host a playoff game and win it. From what I remember, there were thousands of people were here.
"The town of Lincoln is so hungry for that, so hungry for a winning Lincoln team and the excitement of a winning football season. It would be a big boost to the community."
[By JUSTIN TIERNEY]