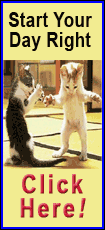 The report released Thursday isn't aimed at nervous parents. And the side effects it lists as proven are some that doctors long have known about, such as fever-caused seizures and occasional brain inflammation.
Instead, the review comes at the request of the government's Vaccine Injury Compensation Program, which as the name implies, pays damages to people who are injured by vaccines. Federal law requires this type of independent review as officials update side effects on that list to be sure they agree with the latest science.
"Vaccines are important tools in preventing serious infectious disease across the lifespan, from infancy through adulthood. All health care interventions, however, carry the possibility of risk and vaccines are no exception," said pediatrician and bioethicist Dr. Ellen Wright Clayton of Vanderbilt University, who chaired the institute panel.
Still, the report stresses that vaccines generally are safe, and it may help doctors address worries from a small but vocal anti-vaccine movement. Some vaccine-preventable diseases, including measles, are on the rise.
"I am hopeful that it will allay some people's concerns," Clayton said.
The review echoed numerous other scientific reports that dismiss an autism link.
But it found convincing evidence of 14 side effects:
Fever-triggered seizures, which seldom cause long-term consequences, from the measles-mumps-rubella, or MMR, vaccine.

MMR also can cause a rare form of brain inflammation in some people with immune problems.

The varicella vaccine against chickenpox sometimes triggers that viral infection, resulting in widespread chickenpox or a painful relative called shingles. It also occasionally can lead to pneumonia, hepatitis or meningitis.