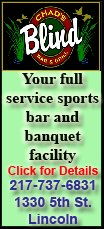 Three other employees were temporarily suspended, said a company statement released Sunday in Canada, where its shares are traded on the Toronto Stock Exchange. Regulators there ordered a 15-day trading halt on Friday.
Shares in Sino-Forest, once Canada's biggest publicly traded forestry business, have plunged in value since a financial firm, Muddy Waters LLC, said June 2 that it believed the company overstated the size and value of forestry holdings in China. The company board appointed a committee of independent directors to investigate.
CEO Allen Chan also resigned as chairman of the board of directors, Sino-Forest said.
It said he would be succeeded as chairman by William Ardell, chairman of the committee of independent directors. Judson Martin, the board's vice chairman, was named CEO.
On Friday, the Ontario Securities Commission ordered the resignation of Sino-Forest executives who it said appeared to be engaging in acts they know or reasonably ought to know perpetuate a fraud. But the commission rescinded its order a short time later, saying it could not demand the resignations under such a temporary order.
"The allegations made in the OSC's temporary order, while unproven, are of a serious nature," Sino-Forest's statement said.
It said the investigation by independent directors was still under way and a progress report should be released in four to six weeks.
Sino-Forest manages tree plantations in China, sells logs and standing timber and manufactured engineered-wood products. Its management offices are primarily in Hong Kong, China and Ontario.