Insured damages from the storm will likely range between $2 billion and $3 billion, and total losses will likely be about $7 billion, according to preliminary estimates from Kinetic Analysis Corp., a consulting firm.
Both figures are lower than had been expected, suggesting that the storm poses little threat to the nation's $14 trillion economy. Some economists said that, as with past hurricanes and earthquakes, the recovery could end up boosting growth in the coming months. Demand for building repairs might help the depressed construction industry, for example.
"Irene left several places with black eyes, but it doesn't seem to have delivered an economic knockout," said Ryan Sweet, an economist at Moody's Analytics.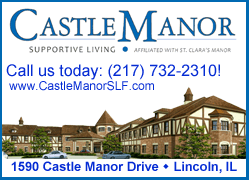 In the short run, the costs will grow as storm-ravaged areas deal with lost business, dislocated workers and transportation delays -- damage that will take months to understand. And in some areas, the impact will be measured in lost tourist dollars, canceled flights and shuttered stores.
Irene slammed into a region that's vital to the economy's health. The mid-Atlantic and New England account for about 16 percent of the nation's economic output and about 14 percent of its workforce, Sweet said.
But Kinetic's estimates suggest that Irene will have caused far less insured damage than the $6 billion the insurance industry paid out after Hurricane Isabel struck the East Coast in 2003. Other analysts agreed broadly with Kinetic's early estimates, saying insured losses are unlikely to exceed $4 billion. Other consultants will release their own projections this week.
Sweet said small businesses on the North Carolina coast will likely lose two weekends of tourist activity, including the travel-heavy Labor Day weekend. Beach communities spanning the East Coast face the same threat.
For ordinary people in hard-hit areas, Irene's costs could run high. Victims of natural disasters often lack the insurance they need to recover their losses and return to work quickly, said Susan Voss, Iowa's top insurance regulator and president of the National Association of Insurance Commissioners. People who lose homes can end up in temporary housing far from their homes and workplaces.
Many don't realize that flood damage isn't covered by standard homeowner's insurance policies, Voss noted. A standard homeowner policy covers damage caused by wind or by rain through a damaged roof. A separate flood insurance policy would be needed to cover damage from rising water, such as from the storm surges unleashed by Irene.
Economists said that reconstruction from Irene could increase U.S. economic growth in the October-December quarter, though the benefits will be limited by the relatively slight damage the storm caused.