Tying unemployment insurance payments to on-the-job training. Obama has applauded a program under way in Georgia in which jobless benefits go to employers who hire the unemployed as trainees.
Mark Zandi, the chief economist at Moody's Analytics who has advised Republicans and Democrats, said that without government action, the private sector would have to grow by more than 4 percent to generate enough jobs to keep unemployment from rising.
"That seems like a heavy lift at this juncture," he said.
Bernstein said that if Congress fails to renew the payroll tax cut and unemployment benefits, the jobless rate would probably remain unchanged by the end of next year.
"If they renew them, we have a better chance of a jobless rate that's 8.5 or below, which isn't great either, but is a whole lot better than 9," he said.
Obama's plan is likely to be found lacking on both ends of the political spectrum.
Republicans say Obama should focus on cutting taxes for corporations and reducing regulatory burdens, steps they say will free the private sector to spend and hire. Several have said they would oppose extending the one-year payroll tax cut enacted in December, even if that would be the equivalent of a tax increase on workers.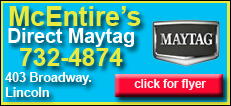 Conservative economist Kevin Hassett, whose thinking often influences Republicans, argues that short-term government spending to spur the economy can backfire in a slow recovery because the dose of stimulus can run out before a recovery takes hold. That creates an economic drag that can push the economy back into recession or forces yet more spending that drives up government debt.
Hassett says a better way is to reduce the costs of long-term benefit programs like Medicare and Social Security and use some of the savings to enact a permanent tax cut for corporations, thus spurring higher earnings.
Some liberal economists say Obama is hardly spending enough to make a difference.
"I don't think their rhetoric matches their actual budget policy," said Lawrence Mishel, president of the liberal Economic Policy Institute.
Mishel said the agreement struck at the beginning of August to increase the debt ceiling by $2.4 trillion in exchange for budget cuts limited the president's options.
"The debt deal doesn't allow any sizable amount of deficit spending or increased spending," he said. "If you `re going to pay for it later, how do you do that when you have a tight amount of debt that you can take on over the next year and a half?"