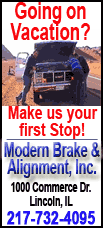 Germany, the eurozone's largest economy, saw the biggest drop. That is particularly worrying for traders because Germany had been the main motor of growth over the past year, helping Europe's economy grow despite the market turmoil spawned by the debt crisis.
"August's weak EC business and consumer survey adds to the evidence that the eurozone economy is now stagnating at best," said Jennifer McKeown, senior economist at Capital Economics.
After initially trading higher, Germany's DAX fell 0.8 percent to 5,626.62 while France's CAC-40 slipped 0.2 percent to 3,149.13. Britain's FTSE 100 jumped 2.2 percent to 5,240.34, catching up on gains after being closed for a holiday Monday.
Wall Street was likewise expected to slip on the open -- Dow industrial futures fell 0.6 percent to 11,453 while S&P 500 futures lost 0.6 percent to 1,200.50.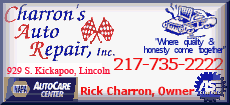 Adding to uncertainty in Europe, a global accounting body criticized some European banking groups for not writing down their shaky Greek bond holdings enough.
The International Accounting Standards Board said some firms only wrote down the value of their Greek bonds according to a restructuring suggested by the Greek government, which would see their value drop by about 21 percent.
However, if firms tried to sell those bonds on the open market now, they would get much less than that, IASB Chairman Hans Hoogervorst said in a letter to the European Union's market regulator, the European Securities and Markets Authority.
Earlier in Asia, markets rode strong momentum from the previous day to close higher. U.S. economic figures on Monday had shown a strong increase in consumer spending and traders were encouraged by comments from Federal Reserve Chairman Ben Bernanke.
One sign of possible help on the horizon was the Fed's decision to extend its upcoming policy meeting to two days instead of one. That raised the possibility of action, at least in the eyes of traders, to jolt the economy.
Another reason for the upbeat mood: investors were anticipating an announcement soon by President Barack Obama on a new jobs initiative.
"I think the focus is on President Obama's speech, which is related to measures that will revive the economy," said Kwong Man Bun, chief operating officer at KGI Securities in Hong Kong. "All this provides some of sort positive expectations for investors."