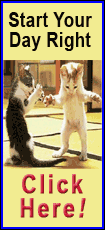 He must navigate poor roads from his farm in the Himalayan foothills, landslides triggered by monsoon rains and petty corruption by police, all before the crop in the back of his blazing hot truck degrades to worthless rot.
During one recent journey trucking tomatoes for himself and two other farmers to the capital, he was stuck for three days.
"Of the 350 crates of tomatoes I started out with, I could salvage only around 150 crates. The rest had turned to pulp," a despondent Sharma said.
India is plagued by malnutrition and soaring inflation, but it's not for lack of food. It is the world's second largest grower of fresh produce, but loses an estimated 40 percent of its fruit and vegetables to rot because of a lack of refrigerated trucking, poor roads, inclement weather and corruption.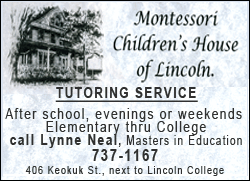 Post-harvest food losses of the scale found in India are a problem throughout the developing world and translate into lower incomes for farmers and higher prices for consumers. Inflation is already undermining living standards across Asia with world food prices at record highs since December last year, according to the U.N. food agency. In India, home to more than a third of the world's 150 million malnourished children under 5, food inflation reached nearly 10 percent in July.
"It's criminal neglect on the part of the government to allow this volume of wastage," says Biraj Patnaik, an adviser to India's Supreme Court on food policy issues. "Just cutting back on the waste would make such a dent in bringing down food inflation, making food more affordable, and hence, available to poor families."
At a busy New Delhi market, shop-owner Raj Kumar polishes his vegetables with a drop of oil on his duster. Shiny purple eggplants nestle against bright green beans and golden lemons beckon middle class shoppers.
But around the corner from Kumar's brightly lit shop lay the food that had arrived there wilted and rotten: a heap of beans turning gray, mushy eggplants and blight-blackened potatoes.
"I throw out vegetables every day. What can I do with them? Nobody wants these," he said.
Savitri Debi, a housewife with two teenage children, says she is shocked and angry at the mass of vegetables thrown away by shopkeepers.
"Vegetable prices keep going up and up. But look at the amount that is wasted," says Debi as she shopped for groceries. "It just makes me so angry that every day this place has mounds of rotten vegetables, when we can barely afford to buy potatoes."
The government, as well, has expressed horror and frustration at the rot. It has begun work on a strategy to cut post-harvest losses by building modern grain silos, cold storage warehouses and setting up farmers' markets in remote areas to link vegetable growers with retail outlets in the cities, Food Minister K.V. Thomas told The Associated Press.
Plans are also afoot to assign special -- though not refrigerated -- railway wagons to transport vegetables on a priority basis to modern warehouses, he said.
But for Ranvir Thakur, a farmer in the agriculturally rich Solan district of Himachal Pradesh 200 miles (320 kilometers) north of Delhi, the government's efforts seem all too far away.
"Growing vegetables in India is a risky business," Thakur said as he tried to find a buyer for a truckload of his almost table-ready tomatoes and capsicums at the bustling vegetable market in Solan.
"We face the risk of vegetables rotting at every stage -- whether in the field, on the road, or in the markets," says Thakur, his weather-beaten face grimacing as he recalls recent losses.
The fetid odor of decaying vegetables hits the visitor to the 'mandi' or wholesale market in Solan nearly a hundred meters (yards) away from its massive gates. The mandi, the first point of sale for local farmers, was crowded with farmers, traders, commission agents and truckers surrounded by thickets of plastic crates stacked atop each other in shaky towers.