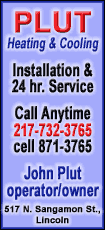 A mutant strain of H5N1, which can apparently sidestep defenses of existing vaccines, is spreading in China and Vietnam, Tthe U.N. Food and Agriculture Organization said in a statement Monday. It urged greater surveillance to ensure that any outbreaks are contained.
Last week, the World Health Organization reported that a 6-year-old Cambodian girl had died Aug. 14 from bird flu, the eighth person to die from H5N1 avian influenza this year in Cambodia.
Vietnam suspended its springtime poultry vaccination this year, FAO said. Most of the northern and central parts of the country where the virus is endemic have been invaded by the new strain.
Elsewhere, FAO says bird migrations over the past two years have brought H5N1 to countries that had been virus-free for several years, including Israel, the Palestinian territories, Bulgaria, Romania, Nepal and Mongolia.
"Wild birds may introduce the virus, but people's actions in poultry production and marketing spread it," said FAO's chief veterinary office Juan Lubroth in urging greater preparedness and surveillance.
WHO says globally there have been 331 human deaths from 565 confirmed bird flu cases since 2003 when it was first detected.
The virus was eliminated from most of the 63 countries infected at its peak in 2006, but it remained endemic in six countries: Bangladesh, China, Egypt, India, Indonesia and Vietnam.