Oil prices recovered losses, rising to near $89 a barrel. The dollar was higher against the euro but slipped against the yen.
European shares rose in early trading. Britain's FTSE 100 was 0.7 percent higher at 5,307.08 and Germany's DAX gained 1.3 percent to 5,714.59. In Paris, the CAC-40 rose 1.4 percent to 3,202.49.
Ahead of the opening bell on Wall Street, Dow Jones industrial futures were 0.7 percent higher at 11,572 and S&P 500 futures rose 0.8 percent to 1,214.90.
Asian markets made broad-based advances.
Japan's benchmark Nikkei 225 logged a fifth day of gains to close narrowly up at 8,955.20 after spending part of the day in negative territory.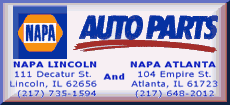 Hong Kong's Hang Seng jumped 1.6 percent to 20,534.85 and South Korea's Kospi gained 2 percent at 1,880.11. Australia's S&P/ASX 200 rose 0.6 percent at 4,296.50. Benchmarks in the Philippines, Taiwan and Singapore also rose.
Share prices have been pummeled in recent months, but that has presented an opportunity for investors interested in bargains, analysts said.
"The market has been down for quite some time this summer, ever since middle of April," said Hong Kong-based analyst Francis Lun. "The market is poised for a rebound."
Sentiment in Japan was dampened after growth in industrial production fell far short of forecasts in July. The Ministry of Economy, Trade and Industry said industrial production edged up 0.6 percent from the previous month -- falling short of its projected 2.2 percent rise.
The persistently strong yen continued to place a drag on Japan's powerhouse export sector, particularly consumer electronics. Panasonic Corp. lost 1.6 percent, Sony Corp. fell 1.8 percent and Toshiba Corp. dropped 2.4 percent. Copier maker Ricoh Co. lost 0.4 percent.
Separately, South Korea's LG Electronics jumped 4.1 percent and car maker Hyundai Motor rose 3.3 percent. But gains were held in check elsewhere after South Korea reported that industrial output expanded 3.8 percent last month from a year earlier, the slowest pace since September 2010, Yonhap News agency said.
Mainland Chinese shares were mixed, with the benchmark Shanghai Composite Index gaining marginally to 2,567.34 after dipping almost 1 percent earlier in the day. The Shenzhen Composite Index lost 0.4 percent to 1,143.34. Shares in cement and travel-related companies advanced while shares in construction, aviation and chemicals weakened.