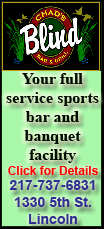 BP's Russian spokesman Vladimir Buyanov told The Associated Press the company was cooperating with the bailiffs. He said no documents were seized yet and the situation in the office was "calm."
The search is connected with a lawsuit in a Siberian court. Andrei Prokhorov, an obscure minority shareholder of BP's Russian venture TNK-BP, is suing the British oil giant for allowing an Arctic exploration deal with the Russian state-owned energy firm Rosneft to fall through. Prokhorov is seeking some $3 billion in damages. He said his interests were harmed as TNK-BP could have benefited from becoming part of the deal.
In London, BP spokesman David Nicholas said the company does not think that "there is any legitimate basis for the raid today."
He said the work of the BP office was "illegally being interfered with."
The multibillion Arctic deal between BP and Rosneft collapsed earlier this year after Soviet-born shareholders of its Russian venture TNK-BP contested the deal. They said BP was breaking TNK-BP's shareholder agreement by entering into a deal without the venture's knowledge or consent.