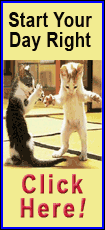 The display-business subsidiaries of Sony Corp., Toshiba Corp. and Hitachi Ltd. agreed to sign a deal later this year and to complete the business combination by the first few months of next year, the companies said Wednesday.
Japanese media reports said the combined forces of the three companies will make them the world's No. 1 in small and medium-sized displays.
Japanese electronics makers have had a tough time fighting competition from Apple Inc. and its iPod and iPad hits as well as the display prowess of South Korean makers such as Samsung Electronics Co.
The latest move shows that the Japanese are determined to make a comeback but have decided they can't do it alone.
The companies said they think still have an edge in technological innovation in displays, but they have to act quickly because rivals are also investing in the sector.