The French retailer reported a net loss of euro249 million ($359 million) in the first six months of the year, compared with a profit of euro97 million a year earlier.
Carrefour said it expects its operating profit to decline this year, reversing a target the retailer set in March when it said an ongoing and expensive "transformation plan" would raise profits this year.
The company's share price slumped on the Paris stock exchange as investors took fright at the suddenly worsened outlook for the giant retailer, which which operates chains of grocery stores and hypermarkets across Europe as well as in Latin America and Asia.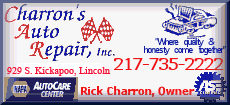 By mid-morning Carrefour shares were down 4 percent at euro17.88.
As it did last year, Carrefour booked what it calls "significant one-off charges" again in the first half. They amounted to euro884 million in the first half, over half of which went to writing down the value of Carrefour's Italian assets.