in the U.S. unemployment rate sent stocks higher in early trading, but the gains faded during the afternoon.

The Dow Jones industrial average dropped 0.61 of a point to close at 12,019.42. The Dow ended the week up 7 percent, the largest weekly gain since July 2009.

Bank stocks rose sharply, continuing a weeklong rally. JPMorgan Chase & Co. jumped 6.1 percent, the most among the 30 stocks in the Dow average. Morgan Stanley leapt 6.9 percent, the second-biggest gain of any stock in the S&P 500 index.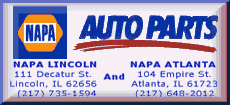 European stock indexes and the euro rose after German Chancellor Angela Merkel made a speech pushing for tighter rules on government spending. Merkel said the 17 countries that use the euro must quickly restore market confidence by making financial controls stricter.
Bond yields for Spain and Italy fell, a sign that investors are becoming more confident in the ability of those countries to pay their debt. France's CAC-40 and Britain's FT-SE each rose 1.1 percent.
Markets could be in for more volatility next week as European leaders prepare for a summit to propose new measures for containing the crisis.
The Labor Department reported before the market opened that the unemployment rate fell to 8.6 percent last month, the lowest level in 2 1/2 years. Economists had expected the rate to stay at 9 percent. But a key reason the unemployment rate fell so much was that more than 300,000 people gave up looking for work and were no longer counted as unemployed.
The Nasdaq composite index inched up 0.73 to 2,626.93. The Standard & Poor's 500 index fell 0.31 of a point to 1,244.28. The S&P surged 7.4 percent over the week, the most since March 2009.
Decisive steps by world leaders to right Europe's teetering economy sent stocks soaring on Wednesday. The Dow jumped 490 points, its biggest gain since March 2009 and its seventh-largest one-day point gain in history. The weekly point gain of 787 in the Dow was the second-biggest in its history, following a 946-point gain in October 2008.
"This market has been gripped with fear for a long time," said Peter Cardillo, chief market economist at Rockwell Global Capital. "And I think some of these fear factors are beginning to dissipate."
This week's strong stock performance is partially a reflection of the market's increased volatility since August, when concerns that Europe's debt was spinning out of control made dramatic stock price swings the norm. On Monday the S&P 500 broke a 7-day slide that had taken the index down 7.9 percent.