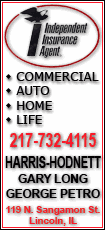 Thirty people including 20 policemen were reported injured in the rampage, which followed Friday midday prayers in the town of Zakho, some 300 miles (475 kilometers) northwest of Baghdad. Zakho lies within the territory controlled by Iraq's Kurdistan Regional Government.
Some 30 liquor stores, four hotels, and a massage parlor in and around the city near the Turkish border were ransacked, set on fire or otherwise damaged, they said.
The officials spoke on condition of anonymity, as they were not authorized to speak to the media.
Angry crowds then attacked offices belonging to a Kurdistan-based Islamist party in retaliation, officials said. Six headquarters of the Kurdistan Islamic Union in and around Zakho, and in the nearby city of Dohuk, were set on fire or otherwise assaulted, said Zakho police officer Ahmed Doski.
Islamic Union activist Salahudden Babekir blamed the attacks on his party on activists of the ruling Kurdistan Democratic Party, and denied that his group had any role in Friday's violence.