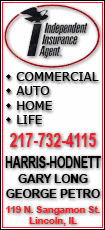 When did the city stop providing trash collection?
First up for the evening was Charles Kodatt. Kodatt has been in a battle with the city for quite some time over trash and abandoned vehicles on his property. He has appeared from time to time, offering arguments for his case, and on one occasion came in to leave a rather cryptic message, then walked out, leaving aldermen looking at each other in puzzlement.
Monday evening he returned and posed a question based on city ordinances that were passed in 1957 and ratified once again in 1987. In those ordinances, the city levied taxes for trash collection, and residents were not required to pay for the service.
Kodatt said that those original ordinances had never been changed, and the city was still collecting taxes for trash service.
However, Alderman David Armbrust noted the change had occurred when the city did away with a full-service landfill and went to a landfill for landscape waste only.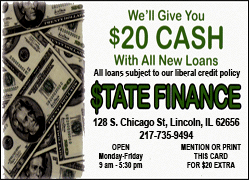 Alderwoman Melody Anderson said she just happened to have a list of current tax levies in front of her, and there was no levy for trash collection on the list.
Resident seeks city's help for derelict property
Pat Moos lives in the 1000 block of Broadway Street, next door to a property that has been abandoned and left to ruin.
Moos said the property belongs to Michael Drake and has been standing empty for at least eight years. He passed around photos of the property, showing the deteriorated condition of interior. He said his son had taken shots through the windows of the house, showing that floors were caving in as well as ceilings, and there were holes in the exterior of the building that were allowing stray animals to gain access to the interior.
Moos said he and another neighbor had tried to remedy the situation on their own by offering to buy the property from Drake. However, they had learned there are some rather costly liens against the property. Drake had asked a price that would get him out of the liens, but for the two neighbors, the figure was too high, considering that once bought, they would then have to be the ones to demolish the building.
Moos said he was certain there were a number of city code violations at the property, but over the years, his attempts to get something done about this have been fruitless. He said he had talked to a number of people in city government and was most often told there were no city funds available to do anything about the problem.
He recently took his problem to Alderman Tom O'Donohue, who invited him to come before the council and discuss it. Moos told the council he wanted help from them in making Drake responsible for his property.
When asked to comment on the situation, building and safety officer John Lebegue said indeed the property was a mess, and it needed to be addressed. But it was not unlike any of a dozen other properties in the city with identical issues.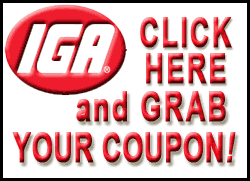 For Lebegue, the problem is not a lack of interest in cleaning up the property, but rather a lack of funding available. He explained that right now, he has $3,100 in this year's budget for demolition. He noted that particular building, which he has seen and is familiar with, would cost a minimum of $8,000 to be torn down.
Lebegue told the council Moos was right, something did need to be done about the place, but the city is in no position to pay the cost.
City attorney Bill Bates said there was legal recourse that could be taken. The city could cite the ordinance violations and take Drake to court. The court would then have to fine Drake and order the cleanup, and Bates said he didn't know if he could get a judge to make such an order.
Even with a court order, though, there is no guarantee the property would be taken care of, as can be evidenced in the long battle the city has had with another derelict property owner, Gordon McCann.
Lebegue said there was also the possibility that if Drake didn't do the work, the responsibility would be placed back on the city, again something there is no funding for.
Anderson asked if the city did do the cleanup, whether it would then own the property. She was told no. The city would be able to place a lien on the property, but as it had already been made clear, they would not be the first in line, so it would end up more than likely being another loss.
Moos apologized for being angry about the situation but said this could have been addressed five years ago and wasn't, and it's only gotten worse.
He told the council, "This guy is liable," and later, "I expect you to do your job."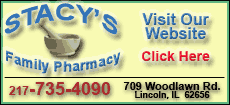 Mayor Keith Snyder asked if Lebegue could go and take pictures of the property and file the ordinance violations. Lebegue said he couldn't go on the property without permission from Drake or a court order. However, it was noted that standing on the sidewalk and taking shots of the exterior would yield at least two violations Drake could be charged with.
Moos also wondered if the council could call Drake into chambers and just tell him what was going to happen if he didn't clean the property up.
However, Alderman Buzz Busby didn't imagine it would do any good. He explained to Moos that Drake is one of the city property owners who has multiple properties, all of them with delinquent sewer bills amounting to thousands of dollars, and he has made no effort to take care of any of them.
O"Donohue told the council he felt like the city needed to try to do something about the situation. He noted that Moos was not just someone issuing a complaint; he had tried to come up with his own remedy in buying the property, and that didn't work out. Now his only recourse is to get help from the city.
"At some point," O'Donohue said, "we have to just suck it up and do it."
Bates said he could start proceedings against Drake. If successful, Drake would be fined and ordered to bring the property to code. He also asserted that the outcome would depend on how firm the judge was in forcing Drake to take responsibility.
Snyder told Moos, "We do have a sense of your frustration here." He encouraged Moos to keep in touch with the city by checking back on occasion to see what is being done.
Fulscher discusses 911 cellphone tax
Dan Fulscher of the Logan County Emergency Management Agency was also at the Monday night meeting to discuss changes that may be made on the state level regarding cellphone taxes for 911 services.
Fulsher and the EMA are the overseers of the Emergency Telephone System Board, which provides the 911 services to all of Logan County. Fulscher has asked the city to sign a letter of support for continuing and even raising the tax that is imposed on cellphones and helps support 911 services.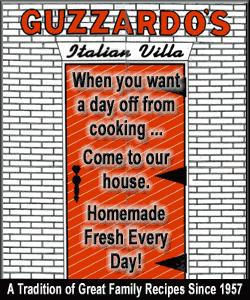 Since the advent of the cellphone, more families have gone to personalized cells and done away with their single-line home phones. Because of this, the tax levied on cellphones is becoming more important to the ESTB for the daily operations of the program.
Fulscher presented facts to the council Monday night showing that in the calendar year 2005, there were 15,291 landline telephones in Logan County, and 9,123 cellular phones. Comparatively, in 2011 the number of landlines has dropped to 11,111 while there are 21,053 cellular phones.
In state government, he said legislators are not only not considering a raise in the tax assessed to cellphones, they are even going so far as to consider eliminating the tax.
Currently the tax on cellphones is 73 cents per phone. Of that, the ESTB receives about 50 cents, according to Fulscher. Comparatively, the charge on landlines is just under $2 per account, and ESTB receives slightly over 80 cents.
Fulscher also showed the council figures on revenues. In 2005, landlines returned $346,800 to ESTB in collected taxes, while cellular brought in $62,400. By 2011, landline revenues had fallen to $205,000 and cellular revenues have risen to $144,000.
He also showed that total revenues have been on a decline. In 2005 the total came to $409,000, while in 2011 it fell to $396,000, and projections for 2012 say revenues will fall once again, to an estimated $349,000.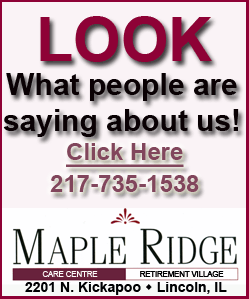 Fulscher had asked the city to sign a letter of support for ESTB, asking legislators to keep the cellphone tax at 73 cents or higher.
In a meeting several weeks ago, he had told the council the best thing would be if legislators would turn the decisions about the cellphone tax over to local government, and he would like to see that happen.
During discussion Monday night, O'Donohue brought that up, saying the letter aldermen were being asked to support made no mention of this.
He told Fulscher he wasn't all that happy about signing the letter as written because it was giving the state carte blanche to raise taxes, and he frankly didn't trust them with the taxpayers' money.
Later in the conversations Bates would echo the same thing, saying it was a carte blanche letter with nothing mentioned about local control.
O'Donohue said if the letter were amended to the effect of asking legislators to keep the 73 cents and also include a request that local government or local voters be allowed to control raising the tax, he would support it.
When the vote was taken, it passed unanimously with a "subject to" clause in the motion. The letter will be rewritten to indicate a request to maintain the current tax and allow increases as determined by local government or local voters.
Council approves changes to enterprise zone
By unanimous vote, changes were made to the enterprise zone documents, including a change of language that would open the zone to more service industries and office professionals and remove the Formosa plant in Sangamon County from the zone.
Farnsworth and Gallagher get the nod
Other unanimous votes included approving the hiring of Farnsworth Group to conduct a study on the city options for relocating the street department from the current location on Third Street and the switching of insurance brokers to Gallagher.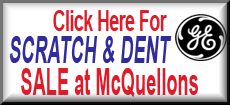 Executive session yields two decisions
After the regular voting meeting, there was an executive session on two topics, land acquisition and personnel.
After over an hour behind closed doors, the council adjourned to vote on two issues.
City may obtain strip of land on Sangamon Street
In September, the council discussed an issue that had been raised by John Blackburn, owner of the Blue Dog Inn on South Sangamon. Blackburn would like to expand his business, but the limited parking in the area is a concern.
The council at that time discussed the idea of obtaining a portion of the east side of the street that is owned privately and, using a curb inset method, turning that section into diagonal parking instead of parallel. At that time Snyder said the change would double the parking capacity on that street, something that would benefit all the businesses there, not just the Blue Dog.
The council made a unanimous decision to send a letter of interest to the owner of the property: Neal Tire Co. out of Toledo, Ill.
Anderson granted additional time off
Doris Anderson is an employee in the city clerk's office and primarily has dealt with sewage department billing and collections. Several months ago, Anderson took a leave of absence due to the serious illness of her husband. Legally, Anderson has run out of time off.
Monday night she appeared before the council in executive session to discuss her future. The conversations in executive session are not discussed publicly, so there is no account of how those discussions went.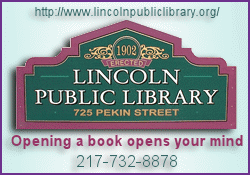 When the council returned for a vote, it was stated that Anderson will be given the remainder of 2011 off without pay, but health benefits will be provided. Her entitled time off for 2011 under the Family Medical Leave Act has been used, but she will be eligible for that again the first of the year.
Family medical leave basically protects the employee from being let go and replaced, and this protection lasts for a period of 12 weeks.
During discussion it was noted that at the end of the 12 weeks, Anderson may return to full-time work, but not necessarily to her previous duties for the sewer department.
[By NILA SMITH]