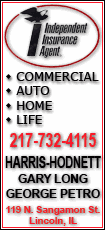 Conversations with her boss switched to email only. Visits to the doctor require additional planning. She feels helpless in Greece's bureaucratic labyrinth.
"It's like someone flicked a switch and turned off your voice," said Plakoura, a deaf woman who works at the Education Ministry.
Plakoura joined some 2,000 disabled demonstrators at a rally in central Athens this week to protest sweeping benefit cuts imposed in Greece's economic crisis that have deprived her of sign-language translation.
In August, a five-year-old program providing deaf people with interpreters was suspended after the government abruptly cut its funding to less than half. Overnight, 15,000 deaf people around Greece were left without help to report a crime to the police, rent a house or go to a job interview.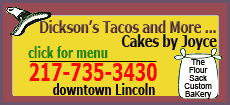 Funding cuts have opened up gaps across welfare services, with slashed services and longer waiting times for vulnerable groups including the blind, recovering organ-transplant patients, autistic children, and paraplegics in need of physiotherapy.
"This program is very important to us. It's our bridge to the outside world and it's vital for our education," Plakoura said in sign language, her speech relayed by one of the very translators whose help is being cut off.
"People have gone back to writing things down, or taking a relative, but it's not the same thing," she said. "It makes things very difficult for us, and especially for elderly deaf people."
The axed program is the latest casualty of Greece's draconian austerity measures that have battered social services as demand for help by the recession-hit public increases.
Independent welfare programs that rely on grants from the state offer a tempting target to a government fighting the threat of bankruptcy. Unlike state-run programs, which enjoy strong legal protections, the government can simply turn off the money taps.
As a result, independent programs to assist the disabled, the elderly, psychiatric patients and recovering drug users have all suffered steep cuts, occasionally with dramatic consequences.
An alarming rise in HIV infections in 2011 has been blamed in part on problems with needle exchange programs for drug users. Between January and October this year, 190 new infections of the deadly virus were reported among intravenous drug users, compared with 14 in the first 10 months in 2010, according to the Health Ministry.
Groups representing the disabled and other vulnerable Greeks have held several demonstrations outside the Finance Ministry, on Athens' main Syntagma Square, but getting attention is difficult in a city where between four and five protests are held every day.
At his suburban headquarters, Costas Gargalis, who heads the National Association of the Deaf in Greece, is struggling to keep his 60-member network of interpreters together, hoping to restart the program sometime next year.
"Since the program was suspended, it's been really chaotic," he said. "Some people can pay for interpreters on occasion, but others have simply postponed their tasks forever."
Gargalis, who is deaf, spends his working day in hectic silence: swiftly thumbing text messages on his cellphone, poring over fax requests from around Greece and making video calls over the Internet.
His interpreters program started with an annual state grant of euro250,000 ($333,200) in 2006; that was steadily reduced to euro180,000 ($240,000) this year, before being suddenly slashed to euro80,000 ($106,600) in August.