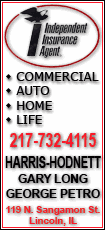 Gov. Bob McDonnell said Thursday that the $67.25 million expansion will create 71 jobs. It includes upgrading equipment to improve the Winchester facility's production capacity and retrofitting an existing facility in Frederick County.
Rubbermaid Commercial Products produces commercial janitorial and sanitation products. The company opened its headquarters in Winchester in 1968.
McDonnell approved a $300,000 grant from the Governor's Opportunity Fund and a $600,000 performance-based grant from the Virginia Investment Partnership program for the project.