friend and fan of Willie," Springsteen sidekick Nils Lofgren tells the AP. "The last couple of E Street Band tours, Bruce has brought him onstage with us and had him sing and play. ... He's great at it."

The "musician's musician," who's repeatedly risen phoenix-like from personal and professional challenges, is back -- and doing some of his best work. Nile is enjoying enthusiastic audiences worldwide and rave reviews for his party-hearty yet socially conscious new album, "The Innocent Ones."

"It's the best; it's the best!" Nile says, marveling over his hard-won creative success. "It's the kind of thing that you dream about as a kid."

Dedicated to the struggling, downtrodden and forgotten everywhere, the album and its "One Guitar" -- a dance-inducing, gets-under-your-skin track anchoring a charity effort that includes Graham Parker -- advocates enjoying life while making a difference.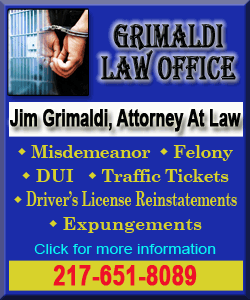 Don't be fooled by the lip that curls into the perfect flash of punk sneer; the hair that evokes full-blown Chia Pet; the onstage energy-bursts rivaling a Jack Russell Terrier.
Nile is a bonafide rock philosopher.
In fact, he has a university philosophy degree. He also was real-life-schooled in Greenwich Village's famously fertile music heyday.
Not surprisingly, his body of work references Plato, Sartre, and some very weighty matters: terrorism, death, ecological disaster -- all with a "celebrate life" underpinning.
"I've seen breaks out on the levee, in a world so far beyond strange," he sings in the hopeful "Give Me Tomorrow." ... "I've seen hunger in the garden. I've seen empty eyes, full of pain. ... But I have seen things change."
His story includes some rock history moments.
In December 1980, Nile and John Lennon were recording in adjacent studios. Lennon ran out of guitar strings, so Nile had someone take his extras to his famous neighbor.
"I was going to put a note to John -- `Thanks for all the music. I love you. Willie,'" recalled Nile. "Then I thought, ah, too corny. I'll tell him when I see him in person" in a couple of days.
"The last thing he played was my guitar strings," says Nile.
Years later, Nile's Beatle worship came full circle in a much happier way.
On a tour with Ringo Starr, "He comes walkin' right over and he gives me a big hug. I thought, `Beatle sweat! I'm covered with Beatle sweat!' It was a glorious moment," Nile says with a chuckle.
In the early days, he was wedged into the New Dylan pigeonhole that chafed Springsteen. Nile still occasionally employs the half-spoken, freight-train-in-the-distance vocals and folk-strident themes that evoke early Dylan.
That connection intensified a generation later when Bob Dylan's son, Jakob, appeared on a Nile album.
Recent critics have labeled Nile's work folk-punk; roots-rock; singer-songwriter; power-pop; classic rock; alternative rock, Pete Seeger channeled through Joey Ramone.
He uses the term "New Classic," denoting a "timeless quality." But his personal favorite is "one-man Clash."