Citywide pollution sensors routinely register levels of small airborne particles at two or sometimes three times its own sanctioned level for residential areas, putting New Delhi up with Beijing, Cairo and Mexico City at the top of indexes listing the world's most-polluted capitals.
Sunrises in India's capital filter through near-opaque haze, scenic panoramas feature ribbons of brown air and everywhere, it seems, someone is coughing.
"My family is very worried. Earlier, the smoke and dust stayed outside, but now it comes into the house," said 61-year-old shopkeeper Hans Raj Wadhawan, a one-time smoker now being treated for chronic obstructive pulmonary disease at the Delhi Heart and Lung Institute.
"I can see the air is bad again, and I can feel it in my chest."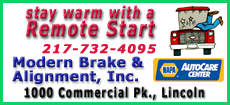 New Delhi could lay some of the blame on its own success. Its recently minted middle class adds 1,200 cars a day to the 6 million on roads already snarled with incessantly honking traffic. Generous diesel subsidies promote the use of diesel-powered SUVs that belch some of the highest levels of carcinogenic particles, thanks to their reliance on one of the dirtiest-burning fuels and low Indian emissions standards.
"The city has lost nearly all of the gains it made in 2004 and 2005," said Anumita Roychowdhury, executive director of research at the Delhi-based Center for Science and Environment.
New Delhi has undergone head-spinning expansion as Indian economic reforms in the 1990s ushered in two decades of record growth. Once a manageable capital of 9.4 million where cows, bicycles and bullock carts ruled the road, New Delhi today is a gridlocked metropolis and migrant mecca now home to 16 million. Authorities have scrambled to deal with everything from rocketing real estate prices to overflowing garbage dumps.
Efforts to clean the air, it seems, have only just begun.
The capital saw some success after a 1998-2003 program removing power plants from the city center and adopting compressed natural gas, CNG, for running buses and rickshaws. The buses had run on diesel, and the rickshaws on gasoline and highly polluting kerosene. Of all possible fuels, CNG releases the smallest amounts of particulate matter.
But just a few years later pollution levels are back up, with levels of airborne particles smaller than 10 micrometers -- called PM10s -- often near 300 per cubic meter, three times the city's legal limit of 100 -- and well above the World Health Organization's recommended limit of 20.
The tiny particulate matter, sometimes called black carbon or soot, is small enough to lodge in people's lungs and fester over time. WHO says the stuff kills some 1.34 million people globally each year.
Studies on the Indian capital put the number of such deaths in the thousands.
It worsens in the dry winters, as winds die down and pollution pools over the Delhi plains. Vehicular smog mixes with smoke from festival-season fireworks as well as countless illegal pyres of garbage burned by homeless migrants to stay warm as temperatures near freezing. And the booming construction scene, free for a few months from monsoons, sends up clouds of dust.
"Our biggest challenge is the vehicles, but building roads is not the answer," Roychowdhury said. "We badly need second-generation action to restrain this increasing auto dependence."