Prime Minister Yoshihiko Noda's announcement was intended to reassure the nation that significant progress has been made in the nine months since the March 11 tsunami sent three reactors at the Fukushima Dai-ichi plant into meltdowns in the worst nuclear crisis since Chernobyl in 1986.
But experts say the plant 140 miles (230 kilometers) northeast of Tokyo remains vulnerable to problems and its surroundings are contaminated by radiation and closing the plant safely will take 30 or more years.
"The reactors at the Fukushima Dai-ichi nuclear power plant have reached a state of cold shutdown," Noda said. "Now that we have achieved stability in the reactors, a major concern for the nation has been resolved."
Radiation released from the plant has been significantly reduced and additional safety steps installed at the plant ensure safety even in the event of another major disaster, he said.
Noda said he hopes conditions will improve quickly so that the people who have been displaced by the crisis can return home "even a day sooner."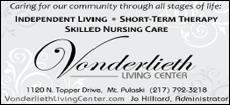 "There are many issues that remain," Noda said. "Our battle is not over."
The government's official endorsement of the claim by Tokyo Electric Power Co. that the reactors have reached cold shutdown status is a necessary step toward revising evacuation zones around the plant and focusing efforts from simply stabilizing the facility to actually starting the arduous process of shutting it down.
But Noda acknowledged the assessment has some important caveats.
The government says Fukushima Dai-ichi has reached cold shutdown "conditions"- a cautious phrasing reflecting the fact that TEPCO cannot measure temperatures of melted fuel in the damaged reactors in the same way as with normally functioning ones.
Even so, the announcement marks the end of the second phase of the government's lengthy roadmap to completely decommission the plant.
Officials can now start discussing whether to allow some evacuees to return to less-contaminated areas -- although a 12-mile (20-kilometer) zone around the plant is expected to remain off limits for years to come. The crisis displaced some 100,000 people.
"We hope this will be a step toward allowing our residents to return home, but the road ahead is long and difficult," Fukushima Gov. Yuhei Sato told reporters.
Noda said the government will step up decontamination efforts and will ready 1 trillion yen ($12.8 billion) for urgently needed projects next year. He also said 30,000 workers will be trained.