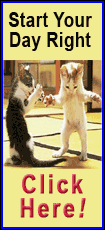 The committee will present findings to Gov. John Hickenlooper and mayor Michael Hancock, who said Friday the idea of a bid is worth taking seriously.
"But first we're going to ask the right questions and make sure we're satisfied with the answers," Hancock said.
The International Olympic Committee awarded the 1976 Winter Games to Denver, but the city later decided against hosting the event. The games ended up in Innsbruck, Austria. IOC president Jacques Rogge said this year that the IOC carried no grudge against Denver for what it did more than three decades ago.
Back then, a group of civic leaders persuaded voters to say `no,' to the Olympics, arguing against the massive growth and pollution the games might bring.
Richard Lamm, who led that charge and later became governor, said in an interview two years ago that the local organizing committee was in way over its head. He's also said he wasn't sure turning down the Olympics ultimately prevented the sprawl the leaders were trying to avoid.
Of course, the Olympic experience has changed drastically since the 1970s. The bid to run those games came in at around $5 million. The Vancouver organizing committee that ran the 2010 Winter Games spent $1.86 billion.
The Reno-Tahoe area is also considering making a run at the 2022 Games, though the U.S. Olympic Committee is not committed to backing an American bid; the USOC wants to resolve a revenue-sharing dispute with the IOC before committing to future bids.