HOPE Mobile changes

Send a link to a friend
[December 21, 2011] The HOPE Mobile -- Logan County's health clinic on wheels -- will no longer make stops in five Logan County communities in 2012 so that it can better everyone who seeks its services. The new HOPE Mobile calendar reflects the need for more time in Lincoln. It will also continue to make stops in Atlanta, Chestnut, Elkhart, New Holland and Mount Pulaski.
"Patient visits on the HOPE Mobile have slightly declined over the last several years," said Kristin Lessen, director of Healthy Community Partnership. "After a thorough review of 2011 statistics, it was clear that regular stops to five of our communities would not be the best use of resources."

In fact, only 15 people used the HOPE Mobile to see the nurse practitioner in 2011 in Broadwell, Emden, Hartsburg, Latham and Middletown combined. Of those, only four lived in the community where the HOPE Mobile was visiting. Statistics show most of the patients were driving from Lincoln to obtain services on the HOPE Mobile when it was in those five communities, Lessen said.

The change will allow the HOPE Mobile to continue efforts to attract more patients through its three-year federal Small Health Care Provider Quality Improvement grant with the Health Resources and Services Administration.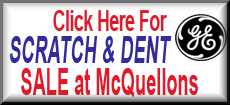 The grant has allowed the HOPE Mobile to not only see patients for physicals and acute and chronic care visits, but also to help patients with chronic diseases learn to manage them. The grant included the addition of an electronic patient registry.
"The EPR is capable of alerting clinicians about their patients' well-being, providing outreach to patients, summarizing the patients' risk factors and generating health management reports," Lessen said. "The technology will enable clinicians and patients to work together to understand the disease and how they can set goals to better manage it and avoid complications and unnecessary health care expenses."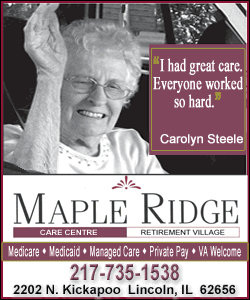 This falls in line with the Healthy Community Partnership's strategic goal of addressing the health risk factors specific to Logan County. Statistically, Logan County has a higher percentage of diabetes, high blood pressure and heart attacks than both the state and national averages. The percentage of overweight and obese residents is also higher in Logan County than the state average.
"The partnership remains committed to its mission of improving health, and this change will give us the opportunity to continue seeking our vision of creating the healthiest community in America," Lessen said.
The HOPE Mobile is staffed by a Logan County Department of Public Health nurse and led by Kat Tucholke, certified family nurse practitioner, from Memorial Physician Service's Family Medical Center. It is a component of the Healthy Communities Partnership, a collaborative organization comprised of dozens of community agencies. It is supported in part by the Abraham Lincoln Healthcare Foundation.
[Text from file received from Abraham Lincoln Memorial Hospital]