It's th
e second straight win for the Colts (2-13), who will now have to fight off St. Louis and Minnesota for the No. 1 overall draft pick. Orlovsky, who played the last two seasons with Houston, also won his second straight game after losing his first nine NFL starts.
"Reggie certainly had a spectacular game. Caught it well, was active in the running, just all around a terrific game," Colts coach Jim Caldwell said.
Houston was in a position to come to Indianapolis and simply tune up for the postseason.
Not a chance.
The Texans looked anything but playoff-ready. They settled for two field goals in the red zone, didn't convert a third down until getting a lucky bounce late in the fourth quarter, its running game was stymied late and the defense helped the Colts with three penalties on the decisive drive.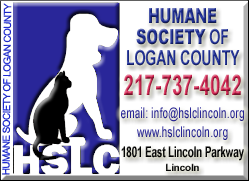 Houston (11-4) is now 0-10 in Indianapolis and still hunting for a first-round bye. The Texans still haven't scored more than 20 points in a game since Nov. 27.
When Brian Cushing broke through the line on the game's first play, sacking Orlovsky and stripping the ball, it looked like it might be a replica of the teams' first meeting, a 34-7 blowout. Arian Foster ran for 8 yards on the next play, then scored on a 9-yard burst off the left side to give Houston a 7-0 lead.
Foster carried 23 times for 158 yards but repeatedly stopped the Texans' runners in the red zone.
"We didn't turn the ball over nearly as much as we did in that (first) game," Caldwell said. "But beyond that, I think we were pretty good at protecting the ball. I think our defense played extremely well even though they ran for 171 yards. It was kind of a bend but don't break defense, but when they had to stop them in the red zone, they stopped them in the red zone.
Nobody got into the end zone again until Orlovsky took the Colts 78 yards in the final two minutes, thanks in part to three costly Houston penalties, two of them against rookie defensive end J.J. Watt. After a pass interference call against Glover Quinn put the ball at the Texans 1, Orlovsky lobbed the ball into the corner of the end zone and Wayne beat the coverage to make the catch.
"All in all, it was a great team win," Caldwell said. "When the offense needed a drive, we got it. When we needed a field goal we got it. When we needed a stop we got it."