A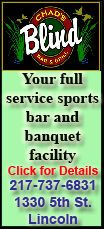 rizona State (6-7) never seriously threatened the Broncos (12-1), even though Boise State had three turnovers and allowed a 97-yard kickoff return for a touchdown by the Sun Devils to start the second half.
"It spread the word about Boise State," quarterback Kellen Moore said. "We took advantage of opportunities to elevate this program."
Boise State finished seventh in the BCS standings, but wasn't invited to one of its big-money bowl games. The Mountain West and Pac 12 conferences each received $1.1 million for the MAACO Bowl.
Arizona State missed on several opportunities to make the game closer, wasting a bowl-record 241-yard receiving effort by Gerell Robinson, who caught a touchdown in the fourth quarter after the Broncos had already scored 49 points.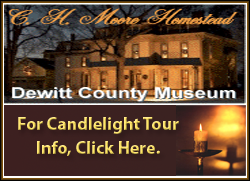 Moore -- the NCAA's winningest player at the position -- played well enough in his last college game to keep his team scoring, despite some missteps. He finished with 293 yards and two touchdowns, plus two interceptions and a fumble in a game that capped his college career with 50 total wins.
"When you're at a good place with good people, good things happen," Moore said.
Boise State coach Chris Petersen said it was important to put a stamp on the careers of Moore and his fellow seniors.
"These guys took it up a notch or two," Petersen said. "It was extremely important to the coaching staff and this team."
Martin finished with 301 all-purpose yards, breaking a bowl record set in 1997 by Air Force's Pat Johnson. His touchdown return also set a record for the longest kickoff return in MAACO Bowl history. It was the first time the opening kickoff had been returned for a score in any bowl game since Ted Ginn Jr. did it in the 2007 BCS title game.
Boise State finished with a bowl record in points scored by a single team, and the teams combined for the highest scoring game in the bowl's 20-year history.
The most costly mistake for Arizona State came in the third quarter, as the Sun Devils tried to capitalize on a fumble by Moore -- his third turnover of the game. The Sun Devils drove 49 yards to Boise State's 1-yard line, but quarterback Brock Osweiler's fourth-down pass was intercepted by Jamar Taylor, who returned it for a touchdown to make the score 35-10.
Moments before the play, Arizona State coach Dennis Erickson tried to call a timeout as his team was late to the line of scrimmage, but his attempts weren't acknowledged by the referees.