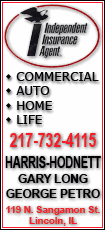 The new pills contain the highly addictive painkiller hydrocodone, packing up to 10 times the amount of the drug as existing medications such as Vicodin. Four companies have begun patient testing, and one of them -- Zogenix of San Diego -- plans to apply early next year to begin marketing its product, Zohydro.
If approved, it would mark the first time patients could legally buy pure hydrocodone. Existing products combine the drug with nonaddictive painkillers such as acetaminophen.
Critics say they are especially worried about Zohydro, a timed-release drug meant for managing moderate to severe pain, because abusers could crush it to release an intense, immediate high.
"I have a big concern that this could be the next OxyContin," said April Rovero, president of the National Coalition Against Prescription Drug Abuse. "We just don't need this on the market."
OxyContin, introduced in 1995 by Purdue Pharma of Stamford, Conn., was designed to manage pain with a formula that dribbled one dose of oxycodone over many hours.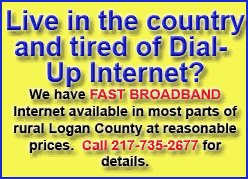 Abusers quickly discovered they could defeat the timed-release feature by crushing the pills. Purdue Pharma changed the formula to make OxyContin more tamper-resistant, but addicts have moved onto generic oxycodone and other drugs that do not have a timed-release feature.
Oxycodone is now the most-abused medicine in the United States, with hydrocodone second, according to the Drug Enforcement Administration's annual count of drug seizures sent to police drug labs for analysis.
The latest drug tests come as more pharmaceutical companies are getting into the $10 billion-a-year legal market for powerful -- and addictive -- opiate narcotics.
"It's like the wild west," said Peter Jackson, co-founder of Advocates for the Reform of Prescription Opioids. "The whole supply-side system is set up to perpetuate this massive unloading of opioid narcotics on the American public."
The pharmaceutical firms say the new hydrocodone drugs give doctors another tool to try on patients in legitimate pain, part of a constant search for better painkillers to treat the aging U.S. population.
"Sometimes you circulate a patient between various opioids, and some may have a better effect than others," said Karsten Lindhardt, chief executive of Denmark-based Egalet, which is testing its own pure hydrocodone product.
The companies say a pure hydrocodone pill would avoid liver problems linked to high doses of acetaminophen, an ingredient in products like Vicodin. They also say patients will be more closely supervised because, by law, they will have to return to their doctors each time they need more pills. Prescriptions for the weaker, hydrocodone-acetaminophen products now on the market can be refilled up to five times.
Zogenix has completed three rounds of patient testing, and last week it announced it had held a final meeting with Food and Drug Administration officials to talk about its upcoming drug application. It plans to file the application in early 2012 and have Zohydro on the market by early 2013.
Purdue Pharma and Cephalon, a Frazer, Pa.-based unit of Israel-based Teva Pharmaceuticals, are conducting late-stage trials of their own hydrocodone drugs, according to documents filed with federal regulators. In May, Purdue Pharma received a patent applying extended-release technology to hydrocodone. Neither company would comment on its plans.
Meanwhile, Egalet has finished the most preliminary stages of testing aimed at determining the basic safety of a drug. The firm could have a product on the market as early as 2015 but wants to see how the other companies fare with the FDA before deciding whether to move forward, Lindhardt said.
Critics say they are troubled because of the dark side that has accompanied the boom in sales of narcotic painkillers: Murders, pharmacy robberies and millions of dollars lost by hospitals that must treat overdose victims.
Thousands of legitimate pain patients are becoming addicted to powerful prescription painkillers, they say, in addition to the thousands more who abuse the drugs.
Prescription painkillers led to the deaths of almost 15,000 people in 2008, more than triple the 4,000 deaths in 1999, the Centers for Disease Control and Prevention reported last month.
Emergency room visits related to hydrocodone abuse have shot from 19,221 in 2000 to 86,258 in 2009, according to data compiled by the Drug Enforcement Administration. In Florida alone, hydrocodone caused 910 deaths and contributed to 1,803 others between 2003 and 2007.
Hydrocodone belongs to family of drugs known as opiates or opioids because they are chemically similar to opium. They include morphine, heroin, oxycodone, codeine, methadone and hydromorphone.